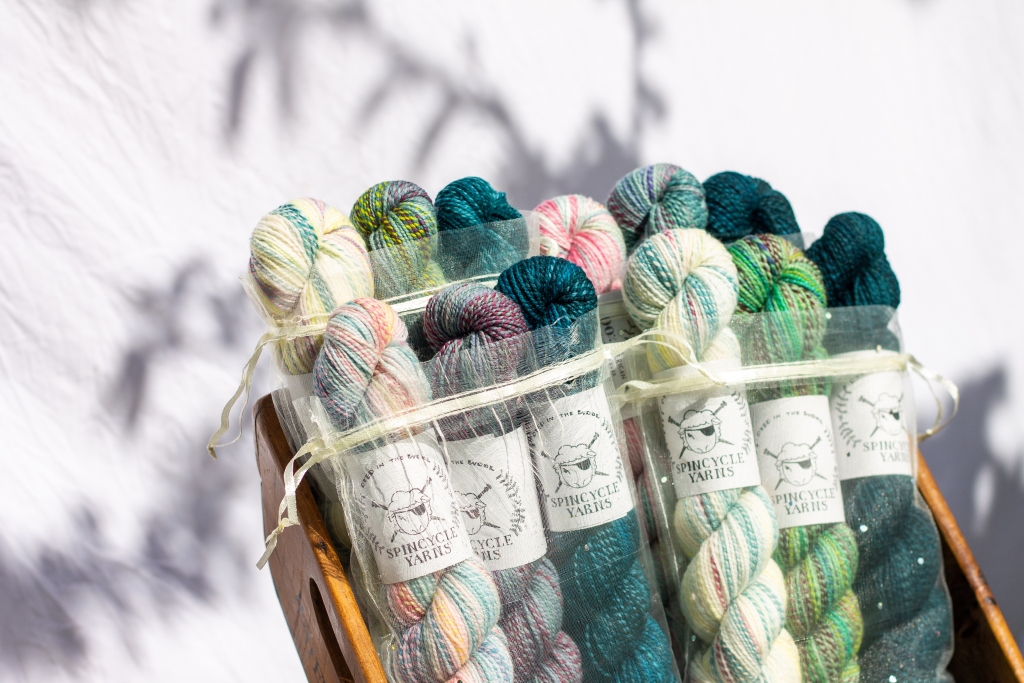 Helping you choose your perfect Shift Cowl Kit
Rediscover the Shift Cowl by Drea Renee Knits in Spincycle Yarns all over again!
Dyed in the Wool by Spincycle Yarns has been one of our best-selling yarns of all time, and we can definitely see why!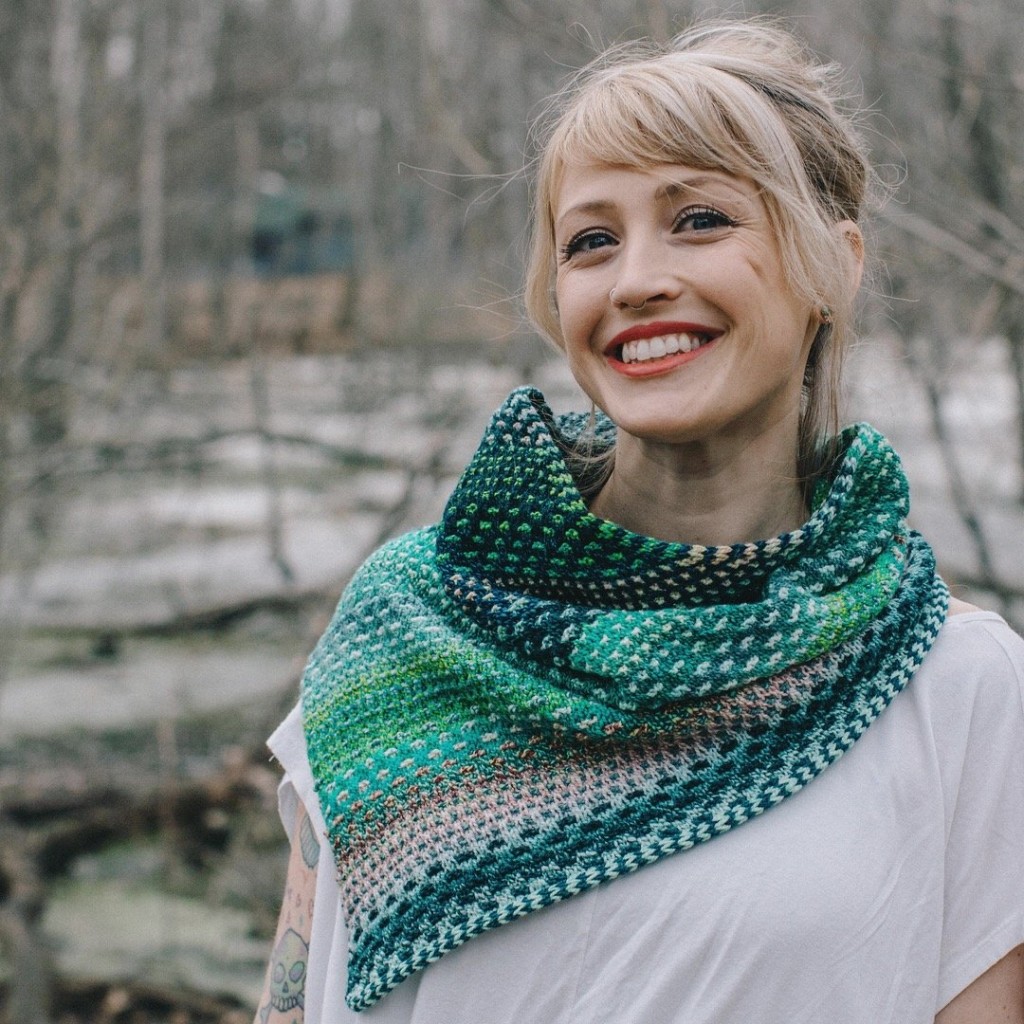 Then along came the The Shift…
These skeins really boomed into popularity when Drea Renee Knits published her Shift Cowl pattern with us at Edinburgh Yarn Festival in 2017 and we have not stopped talking about this cowl since!
The three gorgeous green colourways Leith, The Meadows and The Castle were custom dyed just for this shawl, but are now also part of our main Dyed in the Wool collection since we love them so much!
This yarn has delightful surprises of colour as the wool is dyed before it's spun – the colours are on a 'journey' and can vary from skein to skein. We adore this about Spincycle Yarns, however sometimes when it comes to Shift Cowl kits we sometimes get questions about exactly which colours are going to arrive through your door when you make an order with us.
We have split our Shift stash and come up with 8 variation suggestions. We've labelled them for you below, so that if you're one of those people who'd like to choose a specific look for your Shift now you can! When making your order, add a note with a number 1-8 and we will do our best to colour match your skeins against the chart below.*
We are always happy to help further if we can, so if you require any further photographs or assistance in choosing your Shift Bundle feel free to send us an email or an Instagram DM.
Due to popular demand, we now also offer each of these colourways to buy individually, so head on over to the Dyed in the Wool page to pick up The Castle, The Meadow and Leith.
If green isn't your colour but you'd still like to try your needles at this pattern, you can pick up a paper pattern or find it on Ravelry, and choose your own Dyed in the Wool trio. Here are some of our suggestions: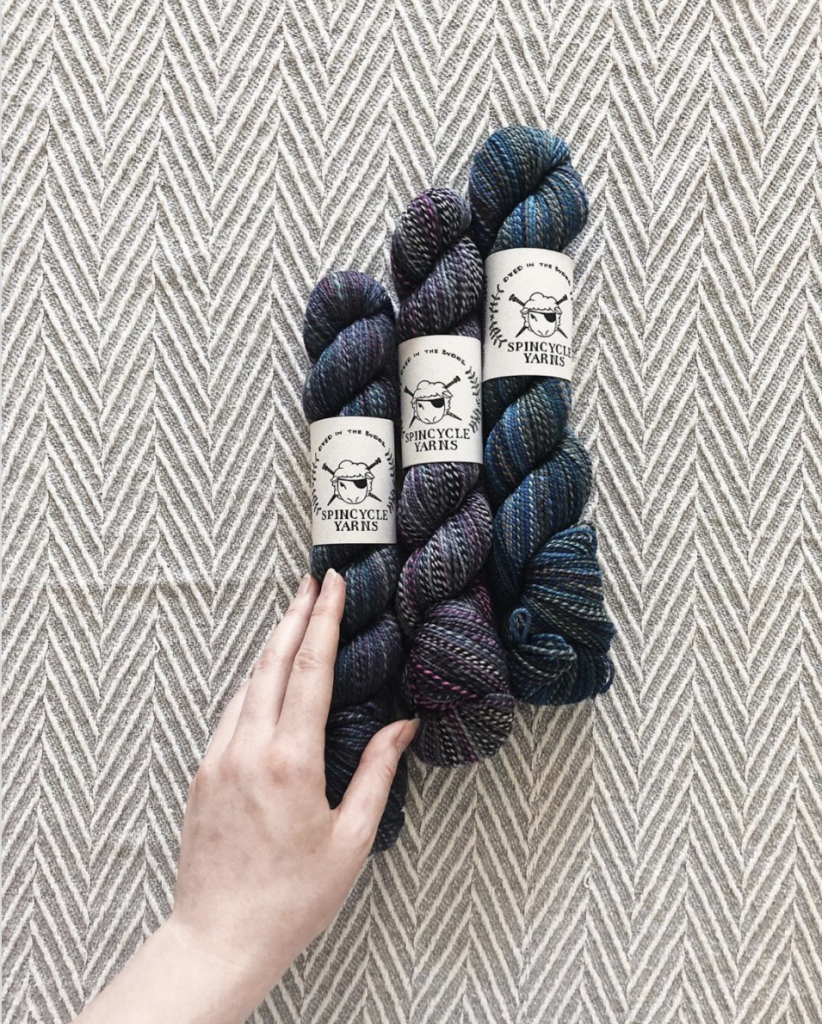 *Disclaimer: as with all our yarns, we do our best to show you the yarn colours as close to real life as we can. However, due to the artisan nature of our yarns, differences in light and variations in colour on screen resolution, we cannot ensure an exact colour match every time. Please go to our Terms & Conditions Page for further information.