Atenti Bags – Mamallama Hope Basket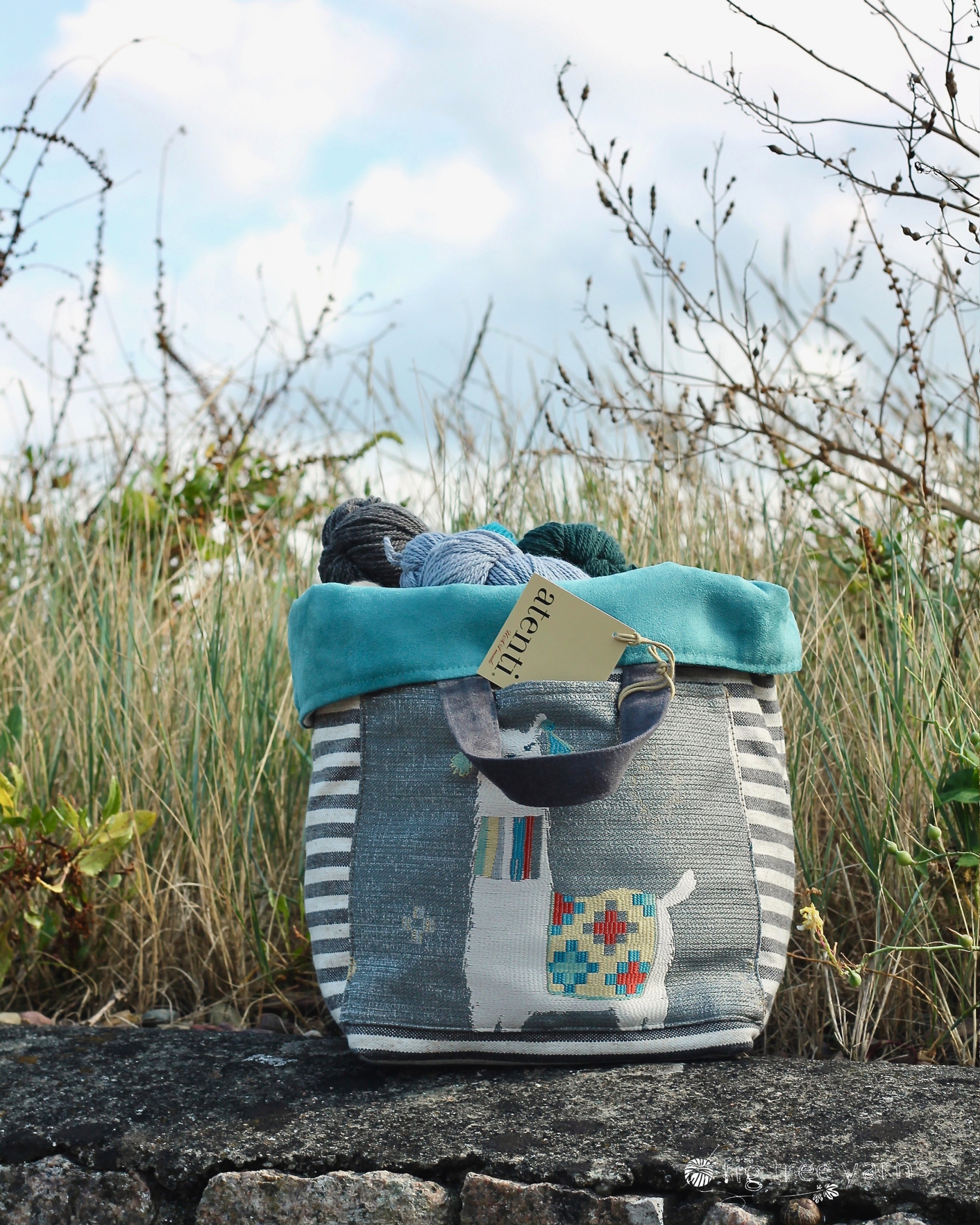 Atenti Bags – Mamallama Hope Basket
Out of stock
Add to Wishlist
Atenti Bags – Mamallama Hope Basket
The Atenti Mamallama Hope Basket has fun and trendy llamas woven into a jacquard pocket on the front with the body of the basket ins a smart stripe.
Important: these are being discontinued this year. If you love it, grab yours now!
The Hope Basket is a roomy stand-alone project bag. The top rolls down for easy access, and the wide opening has two handles. The bag is fully lined in light water-repellent faux-suede, with three pockets for lots of extra storage and a sturdy bucket base.
Dimensions: 8″ width, 12″ height, 8″ depth. Weight: 0.75 lbs
Atenti bags are the stylish knitter's accessory of choice. Hand made in California, Atenti source their fabrics and embellishments from all over the world and their craftsmanship is superb.
Check out our other lovely Atenti bags here.