Atenti Bags – Mamallama Tall Caddy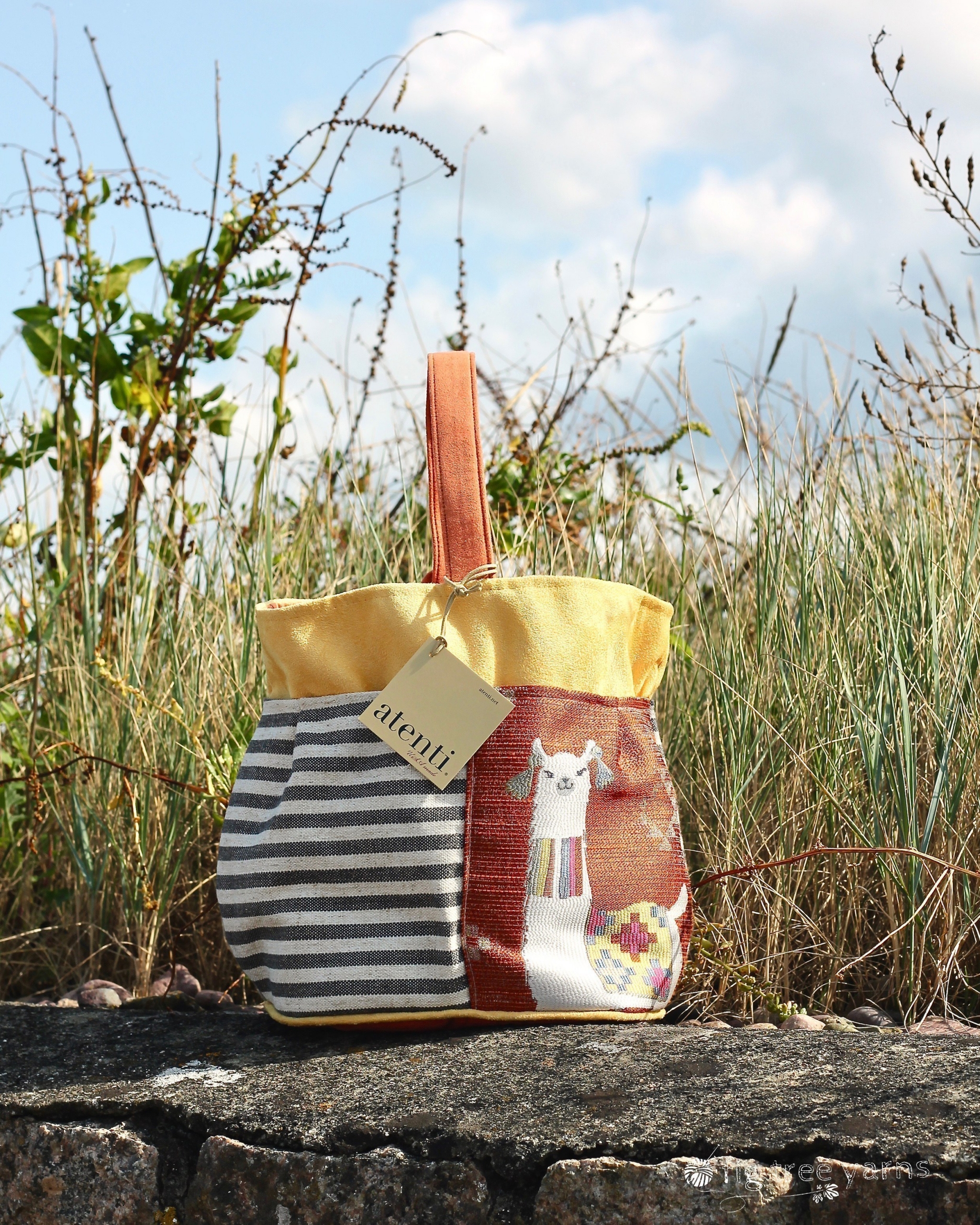 Atenti Bags – Mamallama Tall Caddy
Add to Wishlist
Atenti Bags – Mamallama Tall Caddy
The Atenti Mamallama Tall Caddy features fun and trendy llamas woven into a jacquard. This caddy is a stand-alone, carry around organiser and is perfect to store and keep all your tools and notions handy.
Important: these are being discontinued this year. If you love it, grab yours now!
It is fully lined and has four outside and four inside pockets with an ample centre well. You can thread the ultra suede handle through the closure loop and carry it on your arm as you knit.  Perfect!
Dimensions: 10″ wide, 11″ height, 6.5″ deep. Weight 1 lbs.
Atenti bags are made in California and are exclusively available in the UK through Fig Tree Yarns. They are known and loved for the quality of their fabrics, textures, embellishments sourced from all over the world.
Every smart knitter needs an Atenti bag! Each exquisite bag is made-to-order, so if the one you want is out of stock, please e mail us for a shipping date.
Check out our other lovely Atenti bags here.