Our Jersey studio days on Fridays are currently closed. You can find details of the Covid-19 guidelines and advice on our local government's website here.
We are open to visits by appointment to customers, (groups of 2 or more must be from the same household). Please email us to arrange your appointment.
Visitors will be required to wear face coverings during their studio visit, and maintain physical distancing with staff whenever possible.
All visitors from outside of Jersey will receive a Covid-19 test upon arrival at our ports. However, due to a possible 7-day infection rate even with a negative result, and studio residents in the 'at risk' category, we will be accepting visits from Jersey residents only at this time.
This is due to a complete port lockdown from March to July which resulted in zero on-island cases, with the only new cases now coming in from abroad. We will keep a close eye on the fast-changing updates on Covid-19 and look forward to welcoming visitors from all locations as soon as it's safe for us to do so! Please contact us if you have any questions or queries on your circumstances.
We retain the right to deny entry or cancel appointments in the event that cases begin to spike and we have to fully close again.
Orders & Your Parcels
We are still shipping yarn worldwide and locally. The Post Office remains open, but we are limiting post office visits instead of daily visits in practice with social distancing.
We will be grouping parcels together to allow for less frequent trips outside, so please expect delays for the arrival of your parcel. We understand that worldwide postal services have been experiencing up to fortnight-long delays due to the current ongoing Covid-19 situation, so please be patient with us and postal staff for your parcel arrival.
As always, once we drop off parcels at our Jersey Post Office we are no longer in control for the speed of delivery of goods to you. Parcels have to go through customs before going on to the rest of the world, so can take longer to ship than from the mainland UK. For international orders, please refer to your tracking information to check the progress of your parcel.
Like so many other small businesses, we have been experiencing greater delays in some areas of the world as there are less mail planes travelling from the UK. We have also had some customers have longer waiting times from their parcels being stuck at customs with a backlog of mail at this time. We always do everything we can to provide as much information as possible, but please allow for longer posting time which is completely out of our control.
If you have any questions about deliveries or your parcel, contact us at [email protected] and we'll be happy to help.
We are doing our best to remain efficient yet safe and responsible in a totally unique situation, as we're sure you all are, so thank you for your ongoing support and understanding!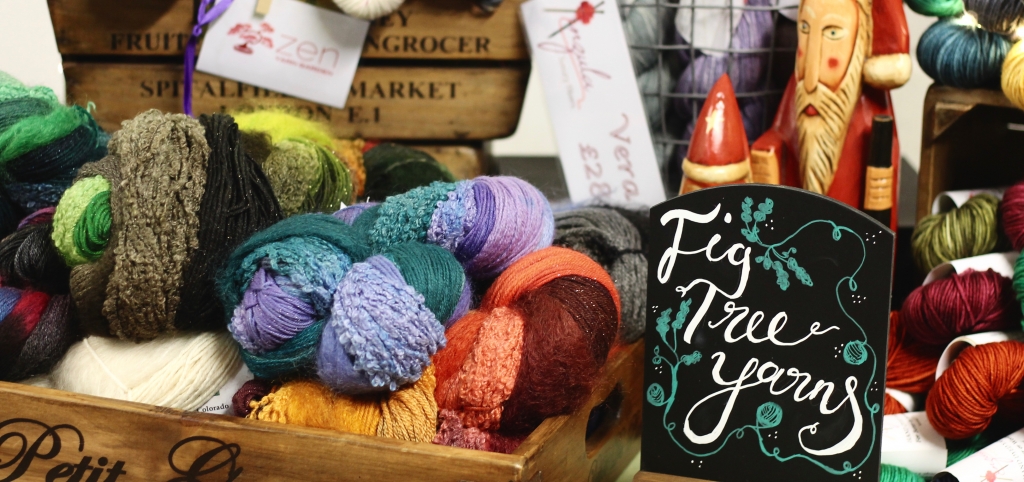 Christmas 2020 – Last Orders
As well as the Covid-19 related delays detailed above, the high volume of post for Christmas will unfortunately mean delays in parcels. Please order your yarn as early as possible for items in time for Christmas.
Please find below the recommended last order dates for parcels to arrive in time for Christmas, from our local posting service:
Jersey – 22nd December
UK, Isle of Man and other Channel Islands – 16th December
Europe – 2nd December
Rest of the World – 2nd December
These dates are a guide only, and neither we nor Jersey Post/Royal Mail can guarantee parcels sent on this date will arrive by Christmas Day. We will do the best we can to ensure you get your Christmas gifts to you – please contact us at [email protected] if you have any questions or concerns.
If in doubt, please order early!
'Stay Home'
We have increased our hygiene and cleaning precautions when packaging your orders, and are working from home to limit our exposure to the public as per the government 'Stay Home' guidelines.
Jersey customers can select 'Local Pickup' at checkout for free kerbside pickup, (make sure to select Jersey as your 'country' to see this option). Please email us ([email protected]) to arrange your contact-free pickup at your convenience.