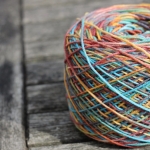 Fig Tree Yarns is a yarn studio and store in the beautiful Island of Jersey stocking artisan hand-dyed yarns imported mainly from the USA.
We seek out the exquisite and the exclusive for our customers who, we know, enjoy the finest yarns in life.
Our Jersey studio is currently only open on Fridays between the hours of 11:00 and 16:30, but we ship orders from our huge selection of products on our website daily.
Edinburgh Yarn Festival 2019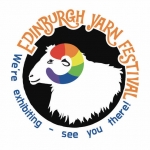 As most of you probably already know by our eager social media posts, Edinburgh Yarn Festival is Thursday 21st March – Sunday 24th March. We'll be displaying lots of awesome yarns at our corner booth F6 and can't wait to meet many of you there! Go to our blog post here to find the full list of what products we'll be bringing, as well as our Pinterest board if you're more into a 'visual list'.
Due to our small team being at the other end of the country, any online orders made during this time may be a bit delayed. We will be doing a site-wide stock update next week where any unsold yarns – including the exclusive Spincycle Yarns X Drea Renee Knits collab 'Ghost Ranch' – will be added to the site. Keep an eye on our Instagram or Facebook pages to keep yourselves in the loop!
Featured Products
New In