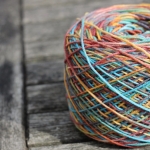 Fig Tree Yarns is a yarn studio and store in the beautiful Island of Jersey stocking artisan hand-dyed yarns imported mainly from the USA.
We seek out the exquisite and the exclusive for our customers who, we know, enjoy the finest yarns in life.
Glad you stopped by to visit our site!
The August Summer Sale
Throughout the month of August we will be releasing sale yarns – we love 'em, but we need to make room for even more exciting products!
Subscribe to our newsletter here to be the first to get your hands on these hot, summery deals.
Just Arrived