Fig Tree Yarns is a yarn studio and store in the beautiful Island of Jersey stocking artisan
hand-dyed yarns imported mainly from the USA.
Subscribe to our monthly email newsletter where we share inspiration and a few of the lovely yarns we've discovered.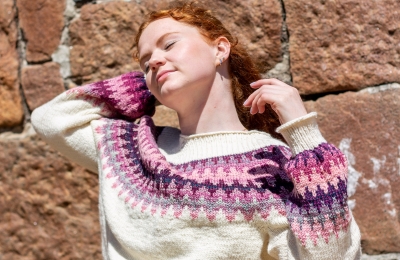 We beat our Easy V FOMO with our new studio sample, featuring our custom Spincycle colourway. Boyland Knitworks worked their magic on this one!