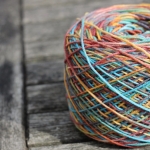 Fig Tree Yarns is a yarn studio and store in the beautiful Island of Jersey stocking artisan hand-dyed yarns imported mainly from the USA.
We seek out the exquisite and the exclusive for our customers who, we know, enjoy the finest yarns in life.
Our Jersey studio is currently only open on Fridays between the hours of 11:00 and 16:30, but we ship orders from our huge selection of products on our website daily.
Featured Products
Year of Hats
A new kit will be released every 3rd Tuesday of each month. Check out the full Year of Hats collection.
New In
Website Notice
You may notice some our site looking a little bit funky at the moment whilst we're undergoing some updates behind-the-scenes. Get excited for Fig Tree Yarns version 2.0 coming later this year!
Having trouble completing your order? Send us an email here and we'll process your order manually for you right away!