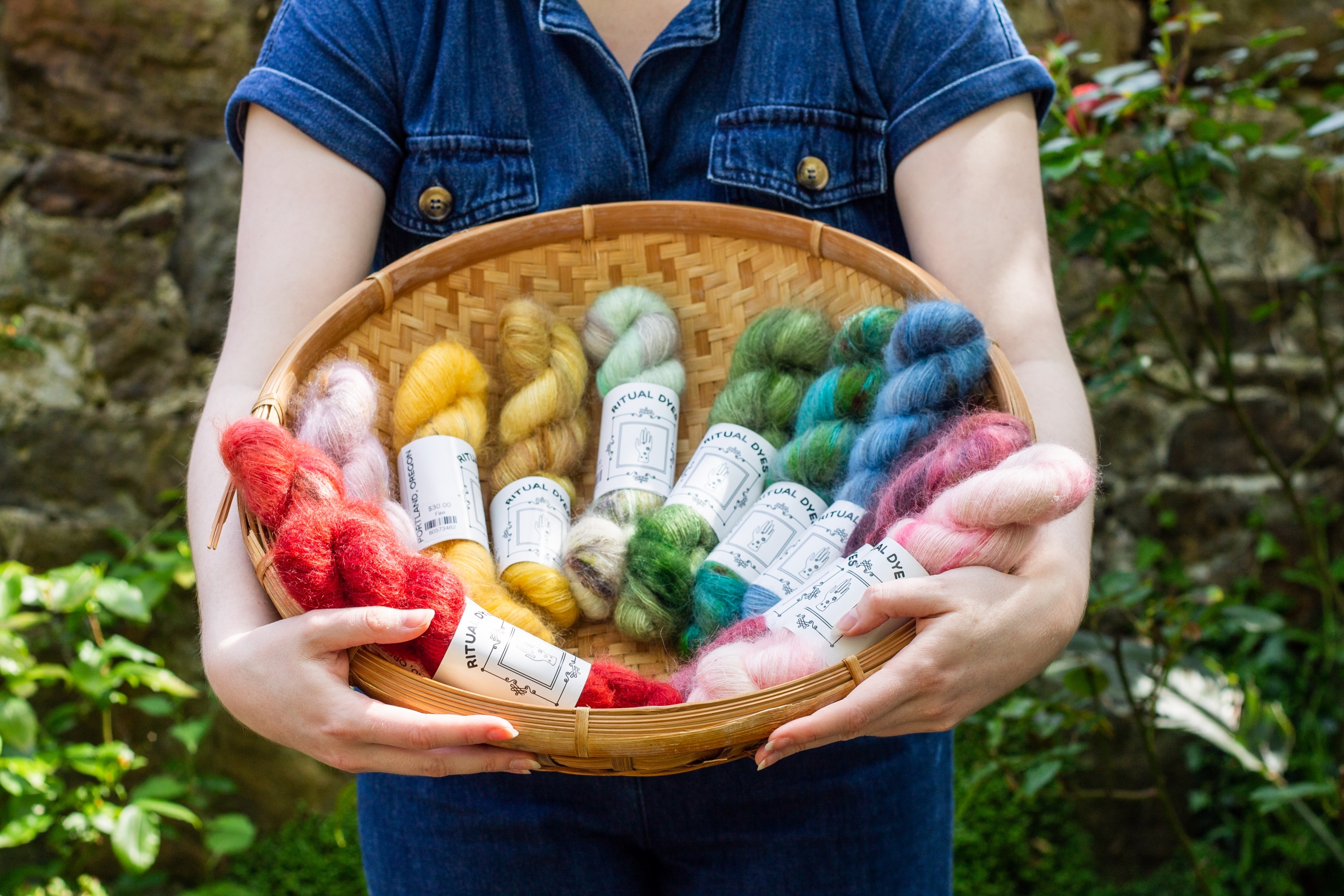 Ritual Dyes – Fae
Weight:  2 ply / Lace
Blend:  70% Kid Mohair, 30% Mulberry Silk
Skein Length:  419 m / 459 yds
Care:  Hand wash in cold water, lay flat to dry
We are the sole UK stockist for Ritual Dyes
Add to Wishlist
Ritual Dyes – Fae
Fae by Ritual Dyes is a magical lace weight yarn combining 70% superfine kid mohair with 30% silk. Luxurious and fluffy, the mohair is buttery soft against the skin while the silk lends it shine and drape. Carry it along with another strand of yarn or use alone for light and airy results. This yarn is stunning in any project, with the mohair giving your work an attractive fiber halo.
Depth and vibrance, dyed with professional acid dyes that won't bleed or fade. 
All hand-dyed yarn is unique and no two skeins will be exactly alike. Please purchase enough yarn to complete your project. Alternating skeins is the best way to prevent possible pooling, flashing or a sudden shift of color. It's easy! Just work 1-2 row stripes from two balls of yarn (carrying the yarn up the side).
Ritual Dyes tries hard to capture the essence of each colorway, but please keep in mind that colors may vary.
Most of our Fae colourways are from the Zodiac Collection and are available in two other bases – Maiden and Priestess.
Save up to

37.5%

Save up to

£

9.00

Only

£

15.00

£

24.00

Save up to

31%

Save up to

£

4.50

Only

£

10.00

£

14.50