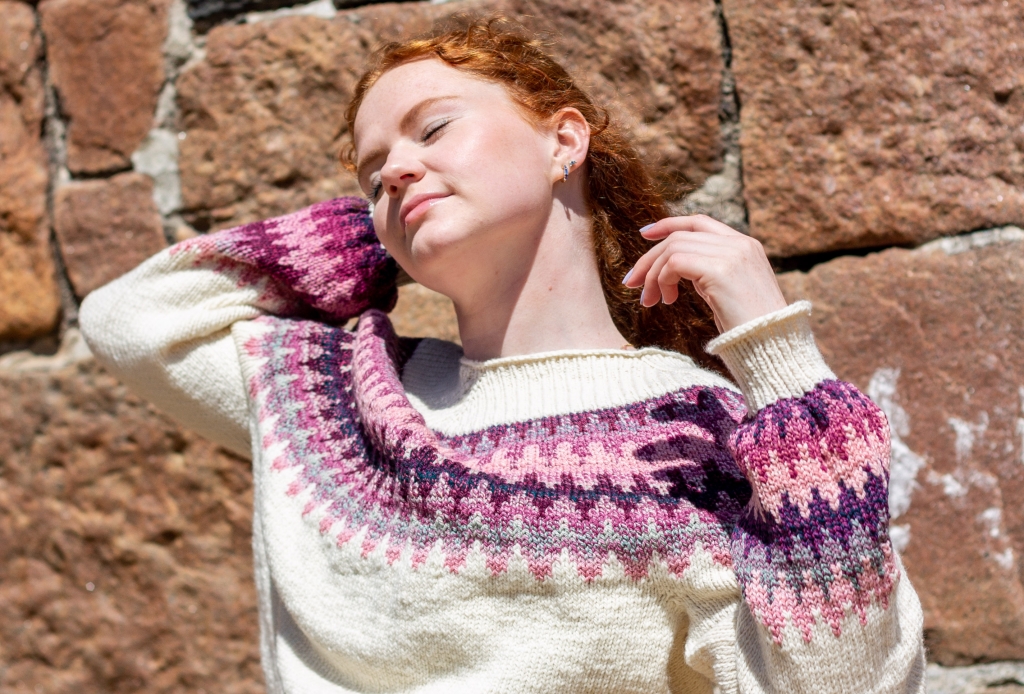 When we saw our customers and friends getting started on their Easy V by Boyland Knitworks, our FOMO took over and we had to get involved! We asked our superstar sample knitter Elly to create the Easy V of our dreams and she delivered, (with bells on.)
We thought this knit would be especially useful on a coastal walk, (a regular occurrence for us island folk), so we took our sample straight down to the beach as soon as it arrived!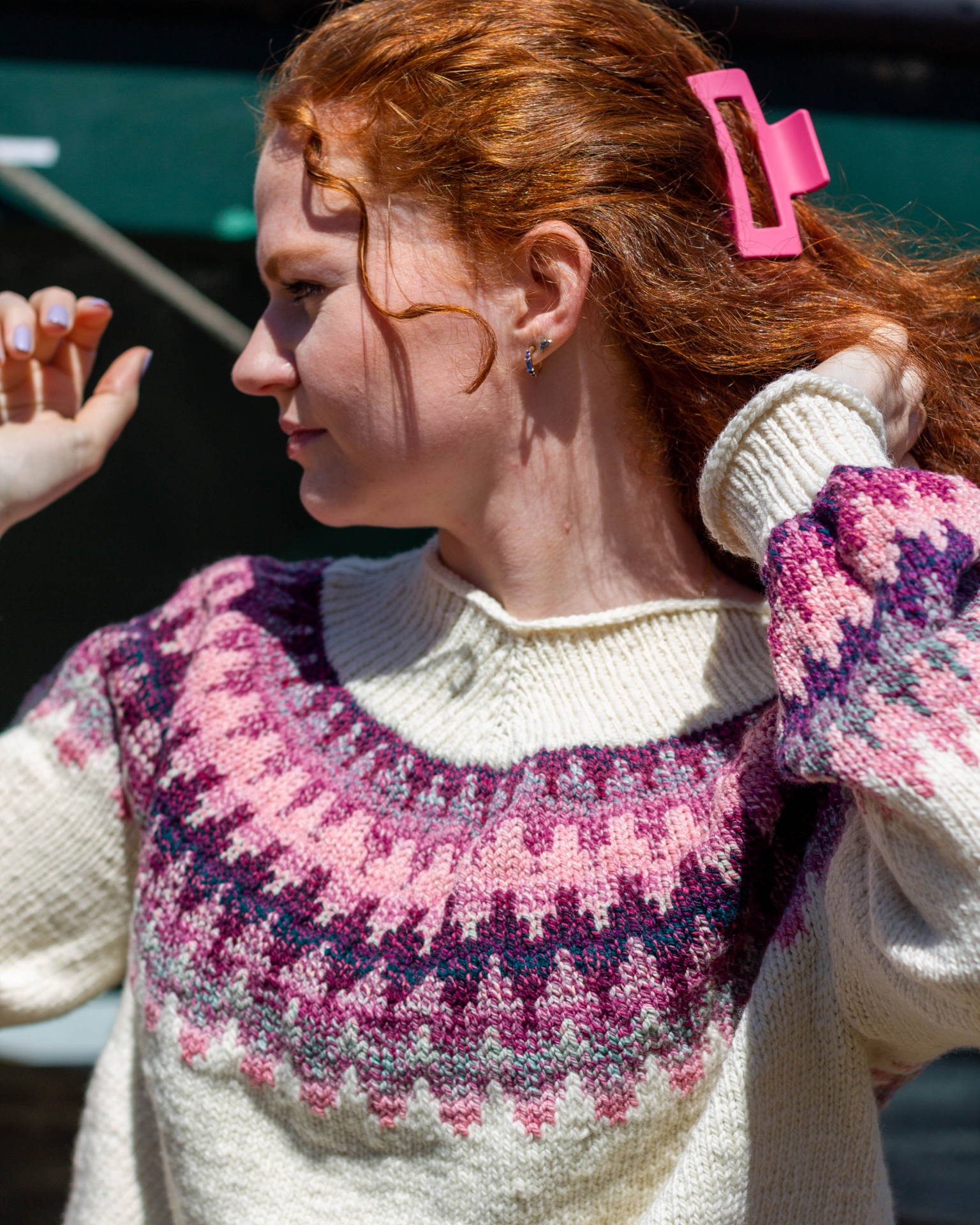 Easy V by Caitlin Hunter of Boyland Knitworks is a sweater with a clue in the name – it features a relaxed easy-fit V neck, perfect to throw on for everyday wear. It pairs one of our favourite yarn combos: Ritual Dyes' Elder for the base with Spincycle Yarns' Dream State for the colourwork.
The Easy V sweater is knit top down in the round and features a subtle V shaped neckline which transitions to a round colorwork yoke design. This sweater is designed to have a relaxed, easy fit- perfect for everyday wear.

Caitlin Hunter
We chose 'Natural' for our base with colourwork in 'Nostalgia' and two saturations of our custom colourway, 'Calluna':
MC: Elder in Natural – 5 skeins
CC1: Dream State in Calluna – 2 pale skeins
CC2: Dream State in Nostalgia – 2 skeins
CC3: Dream State in Calluna – 2 richly saturated skeins
This results in a more subtle pink gradient across the yoke and sleeve cuffs. This is our first official studio sample featuring our custom colourway, and we're so pleased with the result!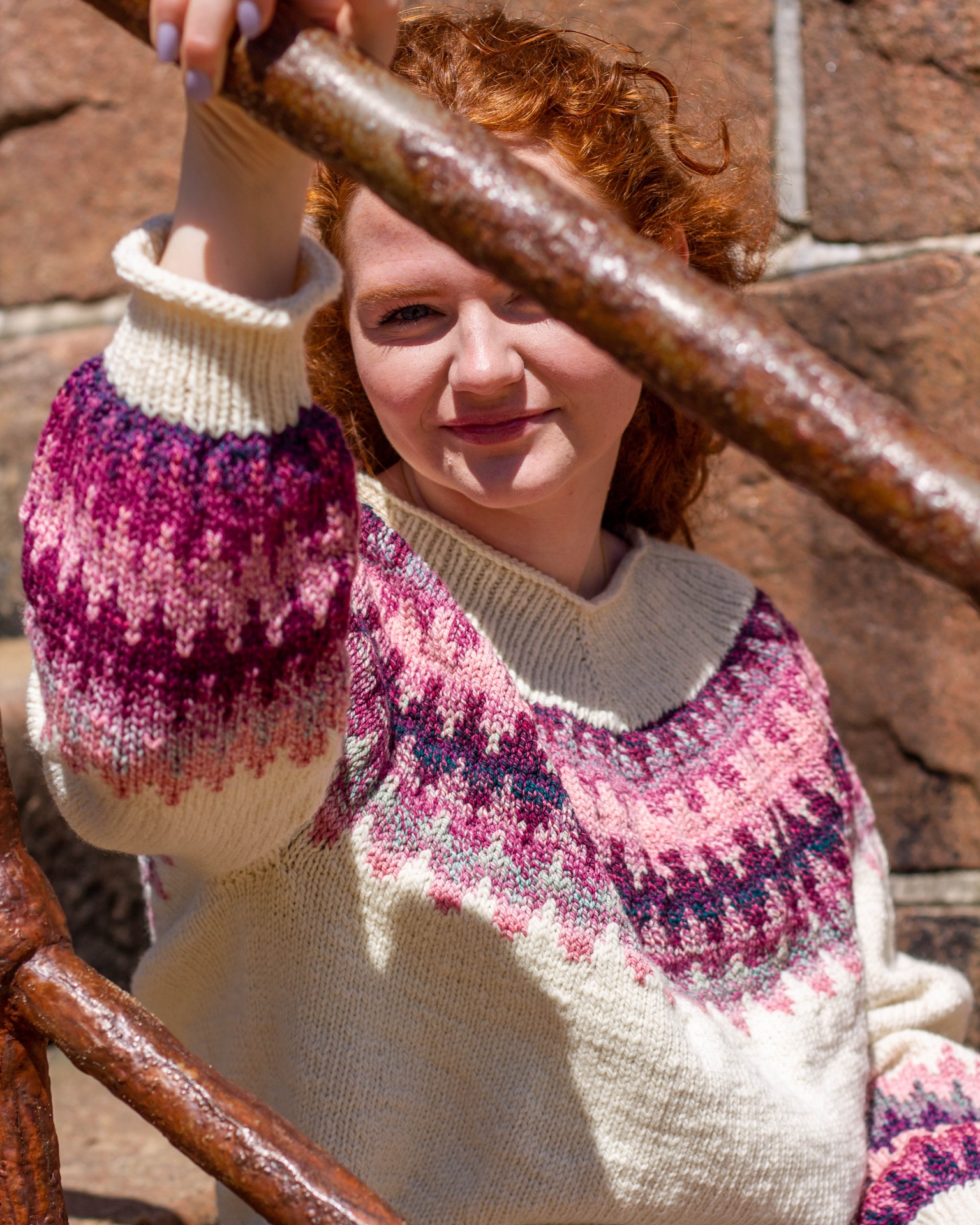 The unique nature of Spincycle Yarns is that each batch of a colourway can contain a variation in saturation from skein to skein. We love the colour journey that the yarn takes as it is knitted, and every knit is slightly distinctive even when featuring the same colourway/s. Since 'Calluna' is our custom LYS colourway and exclusive to our studio, we own all existing skeins and can pick and choose which saturation we like per project. Our 'Fig Tree's Fave' kits for the Easy V feature skeins just like those used in our sample for a perfectly chosen contrast!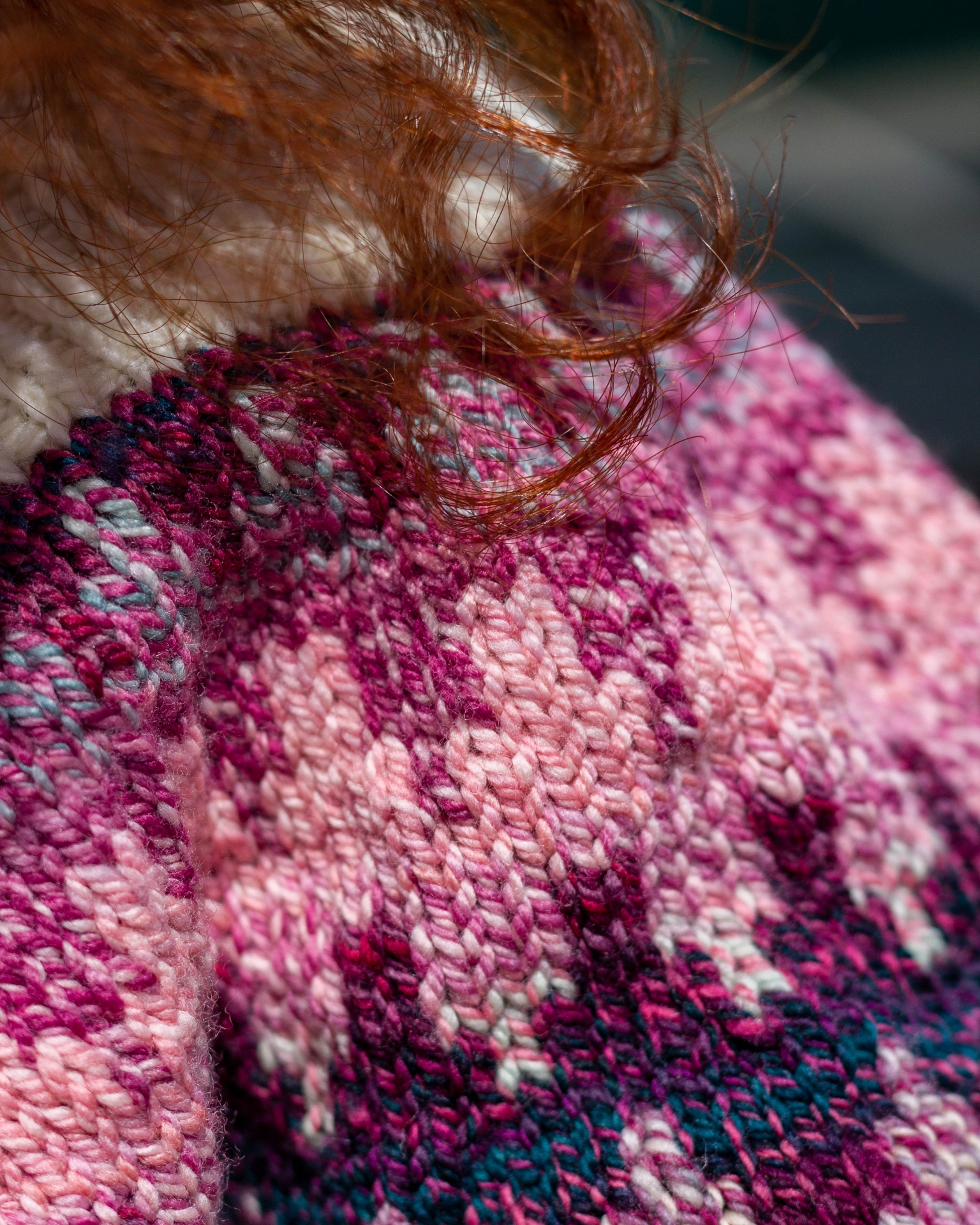 Our sample is knitted in size 3. It has a surprising amount of stretch, resulting in a slouchy fit on the petite Miriam (pictured), and a nicely fitted feel on us 'grown ups'! The v-shaped neckline is very comfortable and breathable to wear, and the sleeves are neatly edged, (or easily rolled up to expose the underside.)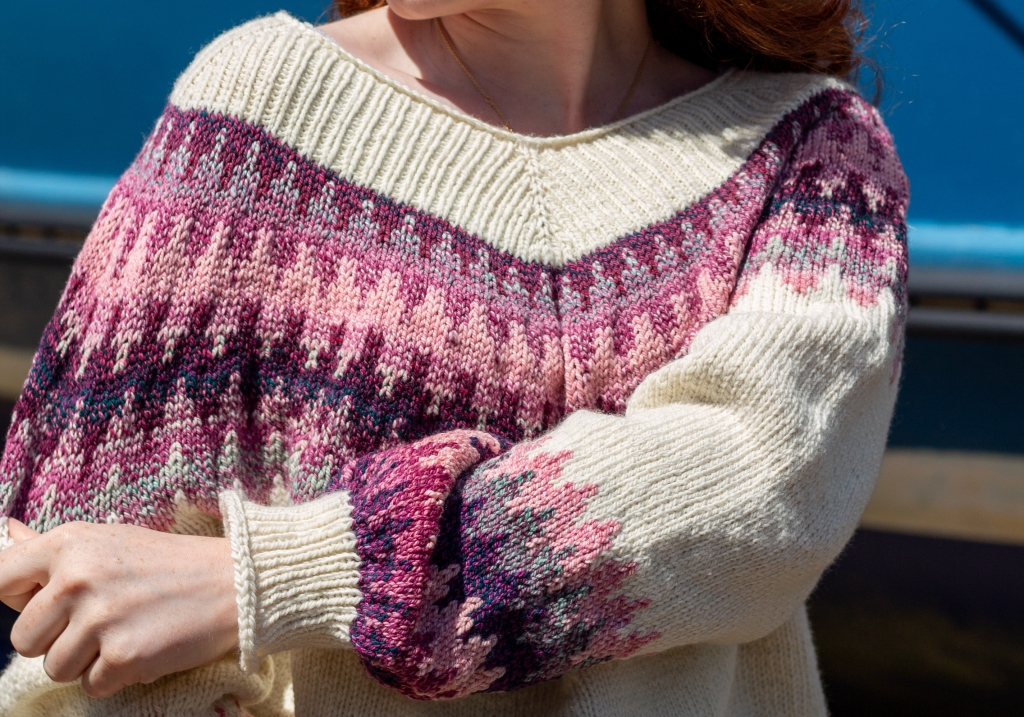 Want some more Easy V inspiration? Check out these projects by some very talented makers: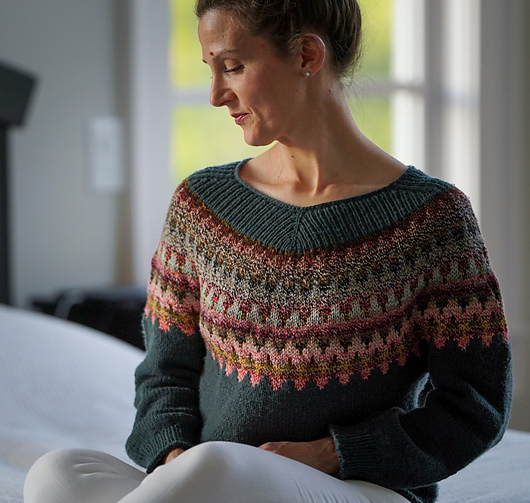 ---
Shop the Project Collection