HiyaHiya – Bamboo Interchangeable Needles Set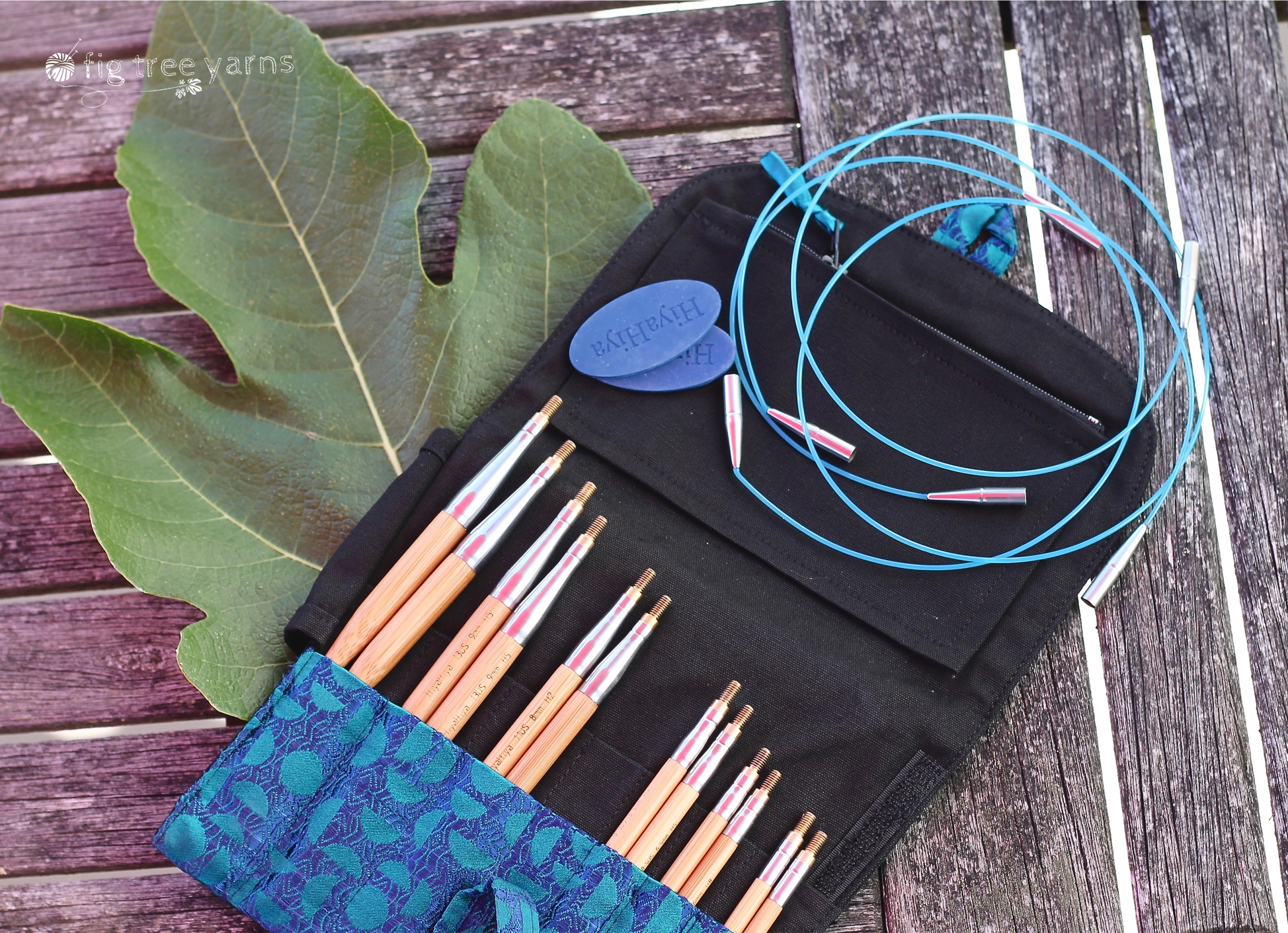 HiyaHiya – Bamboo Interchangeable Needles Set
Out of stock
Add to Wishlist
Our Bamboo Interchangeable Needles Sets include a selection of interchangeable cables and 4″ or 5″ interchangeable tips in large or small sizes and needle grips, presented in a stylish brocade case. (Case design and colour will vary).
HiyaHiya Interchangeable Needles feature keyless screw-on connections, swivel cables and seamless joins.
HiyaHiya bamboo is warm, lightweight and resin-injected for exceptional strength, with no splitting or warping.
You can add to your set with longer cables and larger/smaller tips.
Small sets contain:
Bamboo tips in 4″:
2.75 to 5mm
Small Size Cables:
1 each of 16″/ 40cm,  24″/ 60cm, 32″/ 80cm & 40″/ 100cm
Large sets contain:
Bamboo Tips in 4″:
5.5 to 10mm
Large Size Cables:
1 each of 16″/ 40cm, 24″/ 60cm, 32″/ 80cm & 40″/ 100cm