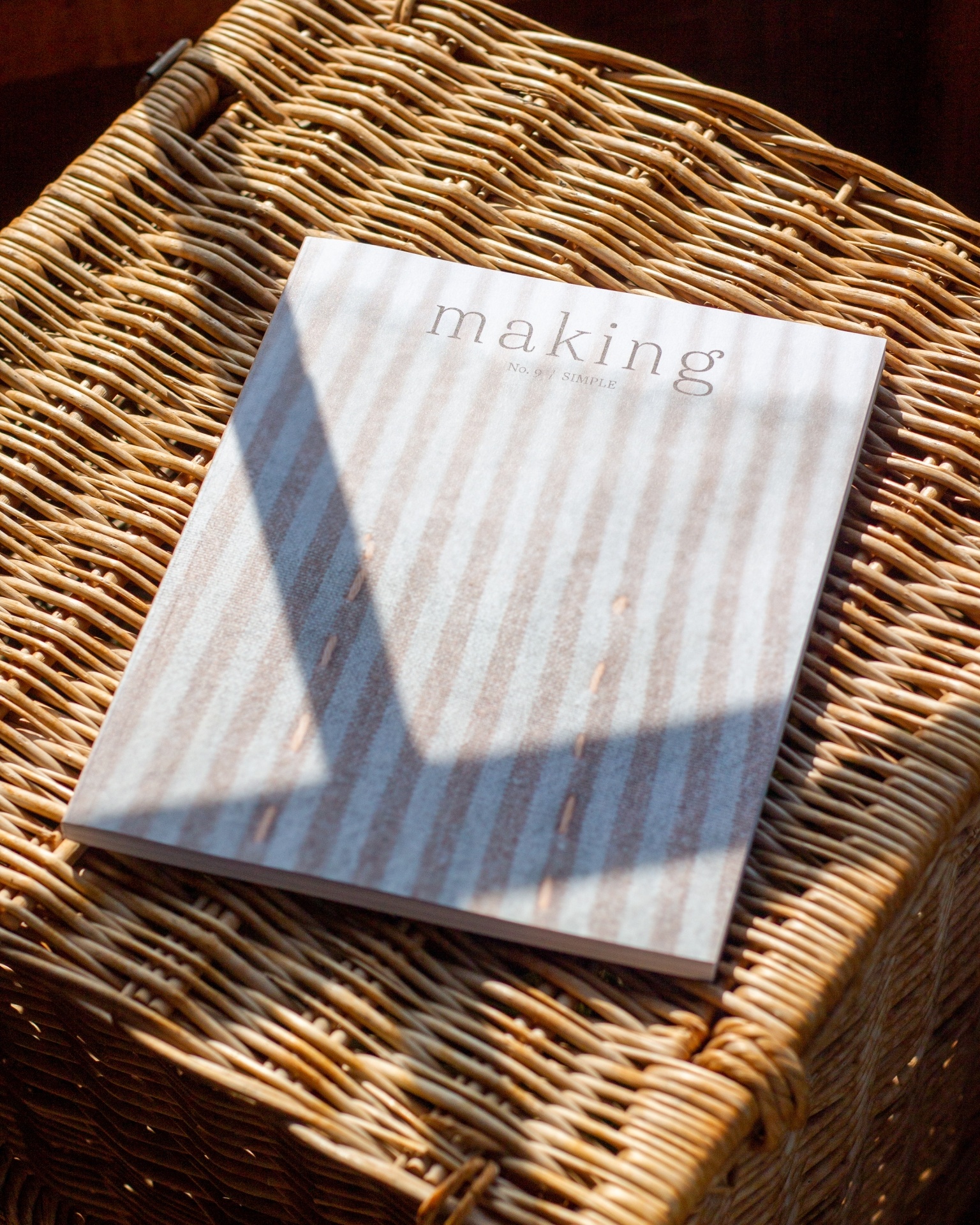 Making Magazine
In the summer of 2022, Making announced that they are no longer making new issues of their magazine as they explore other publications and projects. Last chance to buy from our backlog collection!
The act of making helps to connect us to the past, knowing that many craft skills were practiced daily out of necessity. We also connect to our present, as we stop to slow down and enjoy the work at hand, leaving behind the stress of our busy days. And, possibly at the heart of our creations, is the future.

As the sweater we knit or the blanket we quilt becomes an heirloom for our family to use, enjoy, and pass down to the next generation. Circling back and tying us to the past. All these connections are equally important and help to bring meaning and value to the beauty and utility we make. – Making
Add to Wishlist
Making Magazine
Making Magazine is a bi-annual themed publication of projects for knitters and makers. It is a high-quality journal, filled cover to cover with amazing photography and fresh project ideas to inspire you.
Each issue of Making is designed with a different theme in mind, inspired by beautiful varying landscapes. You can read about their Land Acknowledgment statements and additional information for each location they work on here.
Sibutros buy sibutramine online – sports bodybuilding turanabol clomid for bodybuilding.
We stock original yarn for some patterns featured in these journals too:
Eye Catcher Hat by Jennifer Berg from No. 8 / Forest in Pishkun by The Farmer's Daughter Fibers
Bubbly Shawl by Ainur Berkimbayeva from No. 10 / Intricate in Soka'pii by The Farmer's Daughter Fibers
| | |
| --- | --- |
| Volume | No. 1 / Flora, No. 2 / Fauna, No. 3 / Dots, No. 4 / Lines, No. 5 / Color, No. 6 / Black & White, No. 7 / Desert, No. 8 / Forest, No. 9 / Simple, No. 10 / Intricate, No. 11 / Dawn, No. 12 / Dusk, No. 13 / Outside, No. 14 / Inside |
Save

50%

Save

£

2.50

Only

£

2.50

£

5.00

Save

28.6%

Save

£

1.00

Only

£

2.50

£

3.50