Anzula Luxury Fibers – Squishy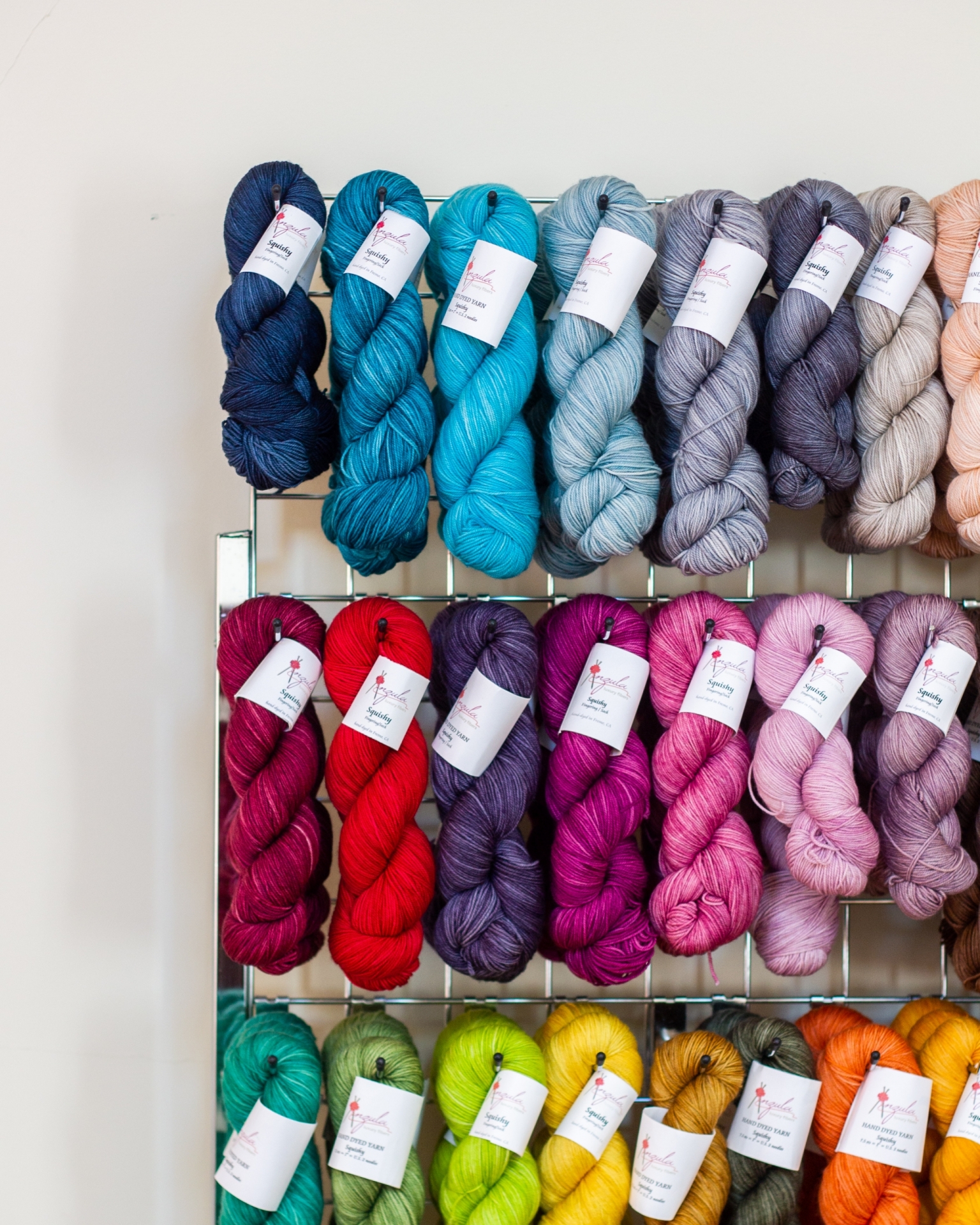 Anzula Luxury Fibers – Squishy
Weight:  Fingering
Blend:  80% Merino, 10% Cashmere, 10% Nylon (Polyamide)
Needle size:  2.25-3.5 mm
Stitches:  6-8 sts per inch
Skein Length:  352 m / 385 yds
Care:  Hand wash with care
We are the sole UK stockist for Anzula Luxury Fibers.
Add to Wishlist
Anzula Luxury Fibers – Squishy
Anzula Squishy yarn is just – well – so squishy!  It's a superwash blend of merino, cashmere and nylon with a springy twist.
We have long been in love with its softness, it's sheen and the wonderful, deeply saturated colours. The yarn is a pleasure on the needles and works up into luxurious lace, cables and colourwork. There is a luscious depth to the finished fabric.
Pictured samples:
Aestlight Shawl by Gudrun Johnston in red colourway 1 Red Shoe
Taurid shawl by Taiga Hilliard in white colourway Au Natural, with Skeinettes blue set Knitting in the Rain
Solaris shawl by Melanie Berg in purple colourway Fiona, with String Quintets minis by Lorna's Laces
Save up to

30%

Save up to

£

8.85

Only

£

20.65

£

29.50

Save up to

20%

Save up to

£

4.80

Only

£

19.20

£

24.00

Save up to

20%

Save up to

£

5.50

Only

£

22.00

£

27.50