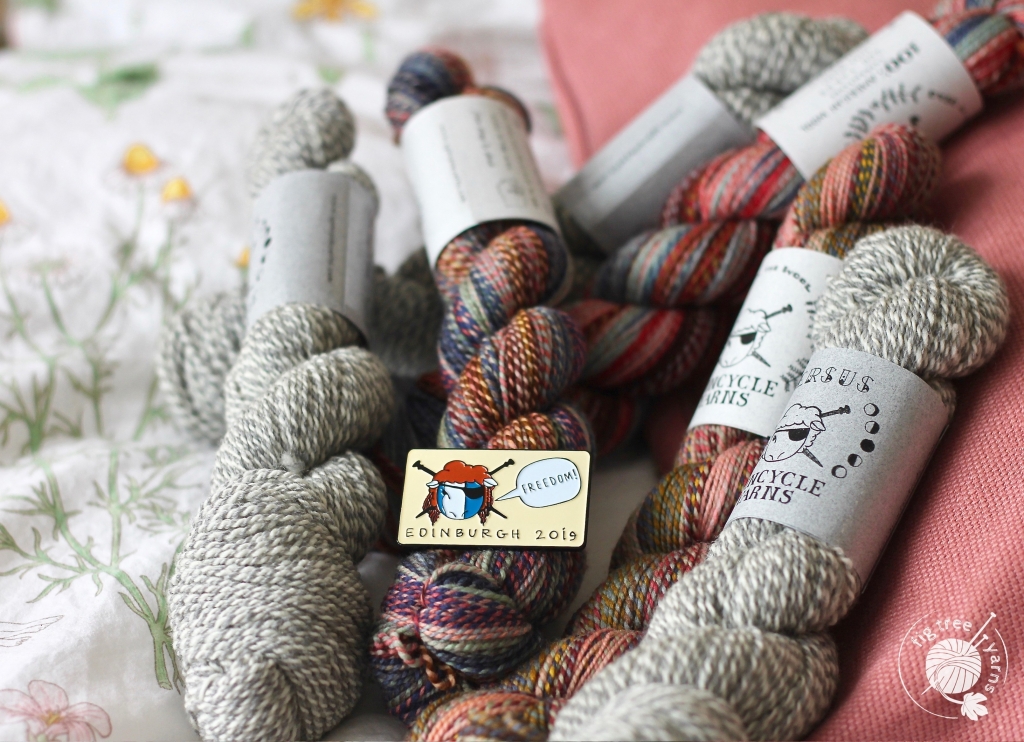 Edinburgh Yarn Festival 2019 – What We're Bringing!
With the final countdown to Edinburgh Yarn Festival reaching its last couple of days, (Thursday 21st March – Sunday 24th March), we thought we'd provide the full list of yarns and products we have on their way to our booth F6.
If you've attended the festival before, you know it's a very busy few days, so make sure you don't miss out on these exclusive yarns – and of course, we'd love to meet as many of you as possible!
There's also a link to our new Pinterest page below the list so you can follow along to our 'visual list' of products coming your way this weekend.
Spincycle Yarns Dyed in the Wool • Dream State • EYF 2019 enamel pin • Versus (for the Ghost Ranch Hat kit by Drea Renee Knits) ​
North Light Fibers Atlantic • Water Street
Dream in Color Cosette • Smooshy with Cashmere
Swans Island Ikat Watercolors • Ikat Firefly • Sterling Collection • Washable Wool Collection
Lorna's Laces String Quintets
Anzula Luxury Fibers Vera • Milky Way
Itty Bitty Witty Cards
Retromantic Fripperies
Atenti Bags
We will be doing a site-wide stock update next week where any unsold yarns – including the exclusive Spincycle Yarns X Drea Renee Knits collab 'Ghost Ranch' – will be added to the site. Keep an eye on our Instagram or Facebook pages to keep yourselves in the loop!