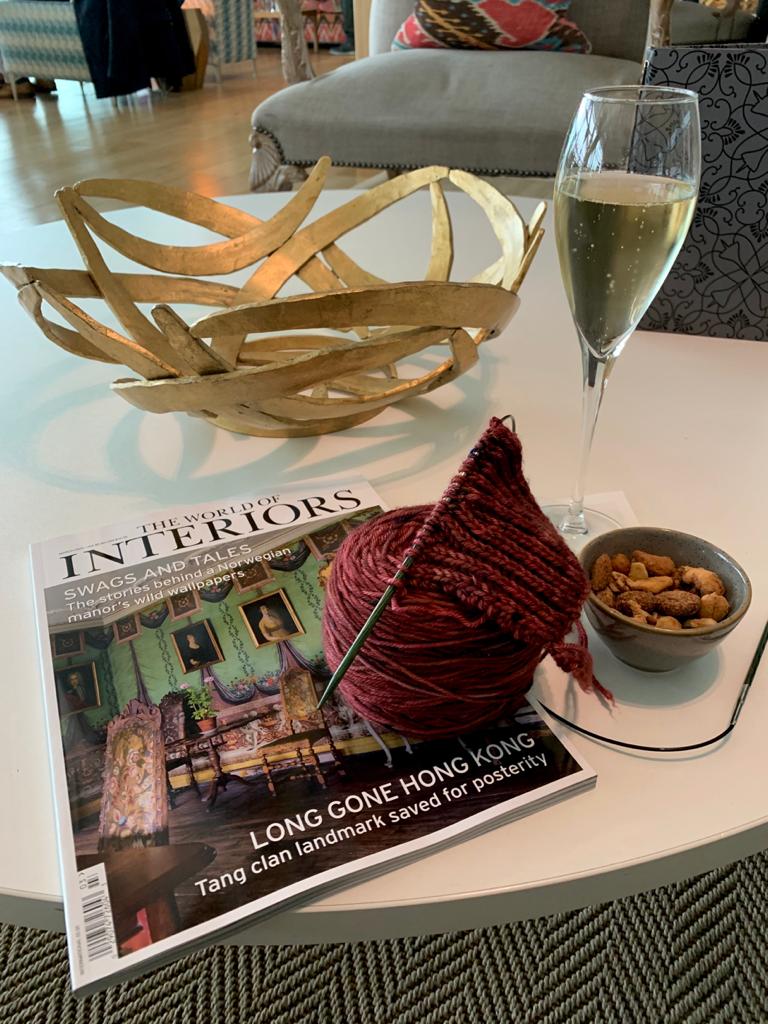 We are travelling to San Jose, California, this morning for the wonder that is Stitches West.
The 'we' in this context is me and my swatch; Flo is staying back in the London office to handle orders and post more gorgeous Instagram photos there. (Sorry Flo – next time!)
I am swatching for 'Water Bearer' in Ritual Dyes Priestess DK, colourway Capricorn. On an 11 hour flight, I may just have to keep knitting as blocking facilities at 36,000 feet will be limited. It would be cool to finish a 'Water Born' headband on the flight.
The yarn is immense, and I am so excited to finally be meeting Rachel who dyes it, in the flesh, as it were. I am checking in with Candice from The Farmer's Daughter Fibers too. We are loving her yarns and will definitely talk about her dyeing up some Pushkin DK for us. Watch this space…!
I have already had a sneak preview of the Spincycle Yarns booth and although we are already one of their biggest stockists, I am keen to get my hands on any new goodies – the lofty and rustic, 50% recycled (!) Metamorphic is calling.
Are you coming along to Stitches West this year too? Send us a DM on our Instagram or Facebook page to link up!
Better get airborne!