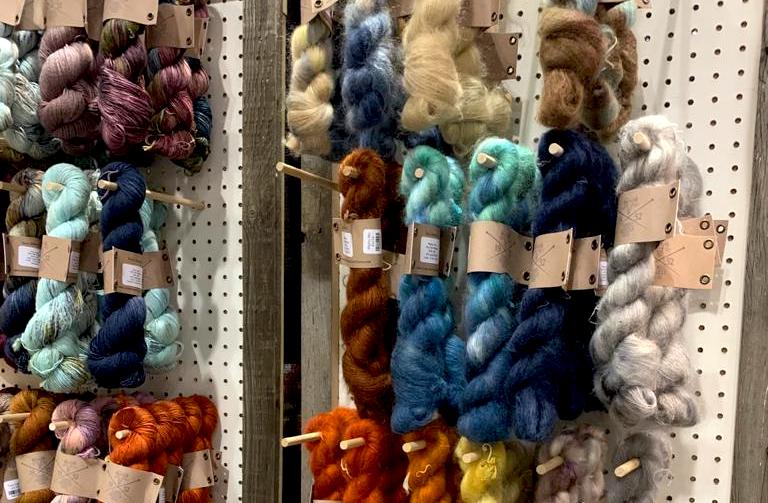 Trend Spotting at Stitches West 2020
There is nothing we wouldn't do to make sure we offer our customers the very latest in yarns and trends. That includes travelling all the way to the USA from Jersey, Channel Islands to do just that!
I'm winding down from my trip to California to attend my first Stitches West 2020 festival. I have been to America to attend yarn shows before, such as TNNA in Chicago, but no shows I've been to or exhibited at previously were quite like this!
Stitches West is known to be the biggest and trendiest retail yarn show of the yarn year, and we were there!
The booth style trend was light and airy, with skeins stacked on natural wood shelves or vintage industrial metal structures giving an earthy, moody feel. There was an abundance of yarn on the booths but nothing was overstuffed or overdone.
Understated tones and natural dyes are definitely on-trend. Tactile and rustic yarns have been favoured by designers so far this year, with a 'back to nature' vibe. We've seen this reflected across social media recently, as well as in publications such as the most recent issues of Pom Pom Quarterly magazine.
My haul is pretty tame this time round, as I was so busy chatting to friends new and old that I didn't have much time to shop for myself!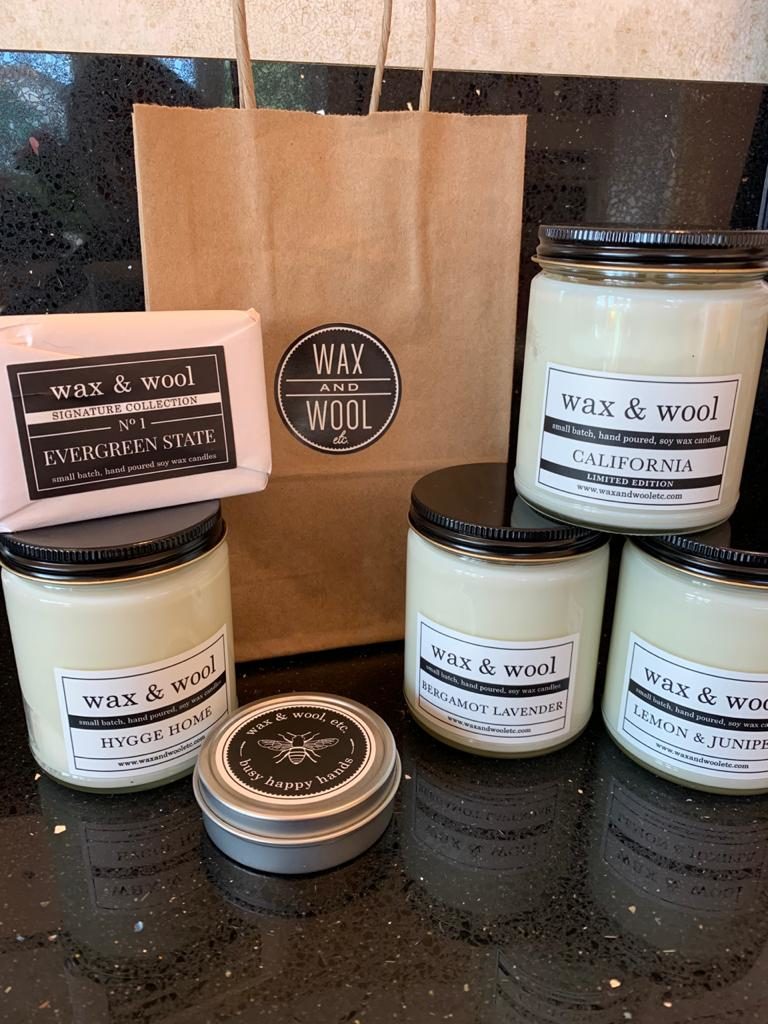 People Spotting at Stitches West 2020
I finally got to meet many knitters in the flesh whom I've only previously spoken to online, as well as catch up with dear friends I've known since before Fig Tree Yarns was born.
We spotted our 'besties' right away – a stylish enclave housing Ritual Dyes, The Farmers Daughter, Spincycle Yarns and Wax & Wool (watch this space for this last!)
Keep scrolling for my snaps! First up was Wax & Wool.
I bought lots of the gorgeous Wax & Wool candles! I would love to stock these small batch, hand-poured soy candles – watch this space…
Next is Ritual Dyes – we have fairly recently added Ritual Dyes to our collection and we are so proud to be the exclusive UK stockists to some of their yarns! Spot the full Zodiac Collection, which we now also have in full.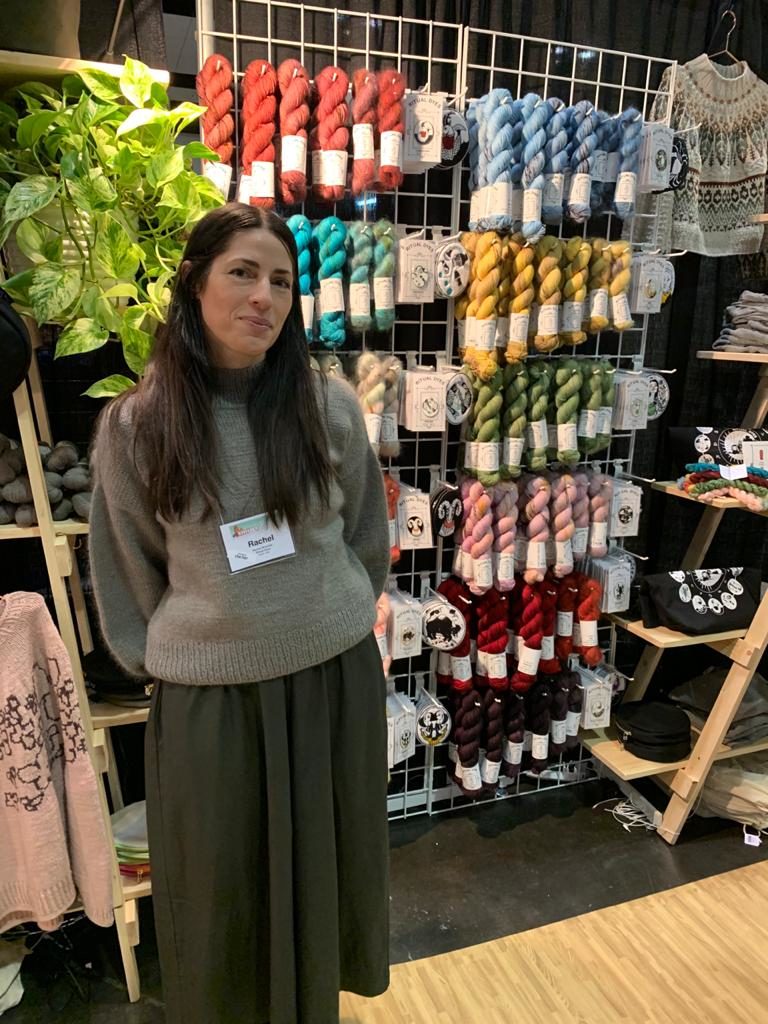 Our newest addition to the Fig Tree family is The Farmer's Daughter Fibers. We have begun our UK exclusive selection with a small number of Mighty Mo colours, but after seeing their full selection we think we'll have to stock more colourways! If you see a colourway you'd like us to stock, let us know.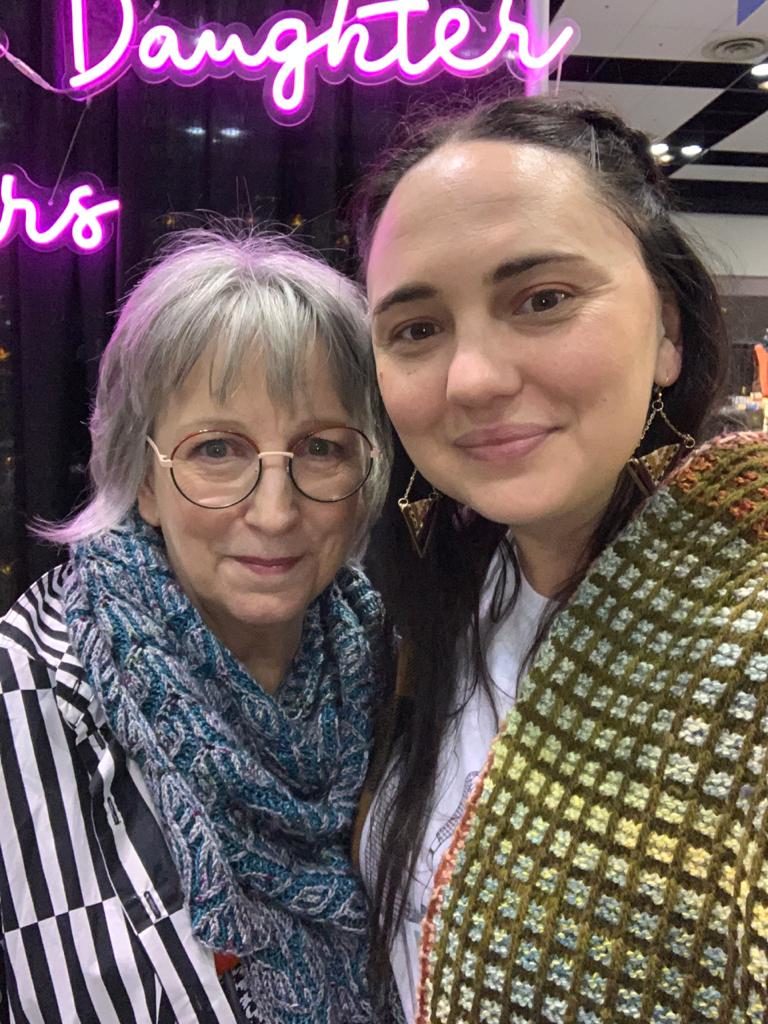 We also stock Soka'pii in a large selection, and are considering adding Pushkin and Oh Dang to our list too! Stay tuned for announcements on this soon.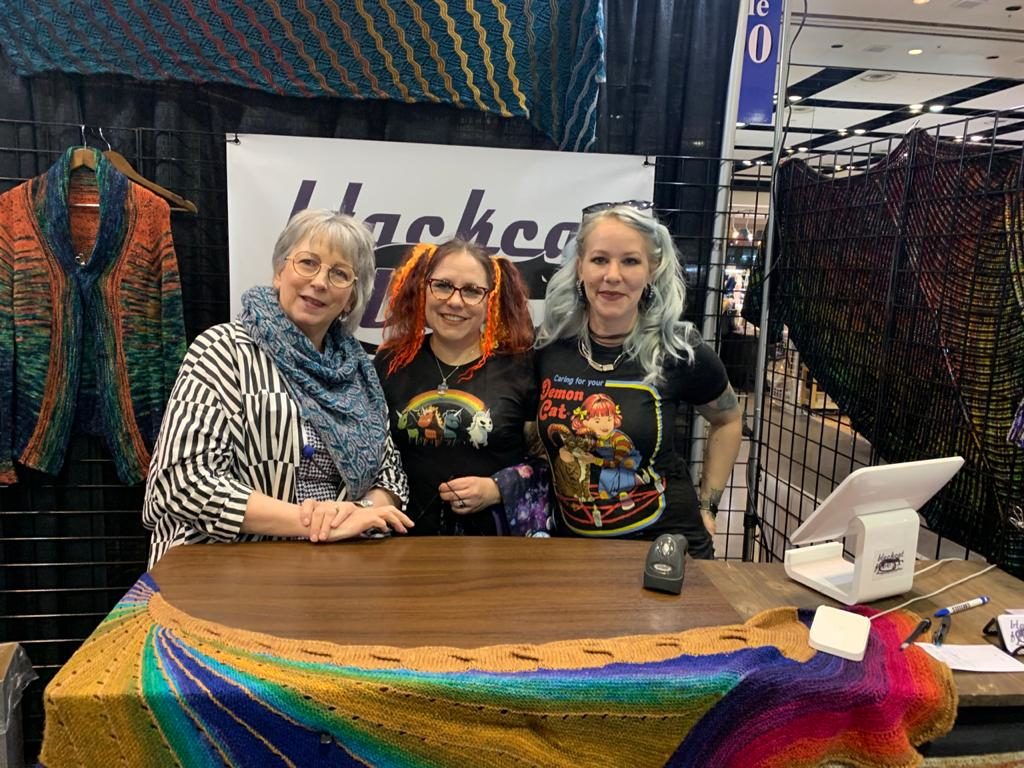 Above is myself and the girls from Black Cat Fibers. We would love to stock their yarns and the Sizzle Pop shawl by Lesley Anne Robinson that I am wearing was knitted with their yarn!
And finally, it wouldn't be a yarn show without our wonderful friends at Spincycle Yarns!
What a wild time! Thanks again for the wonderful atmosphere that was created by everyone who attended Stitches West this year. If you missed out this time, hopefully I'll see you at my next knitting adventure wherever it takes me!