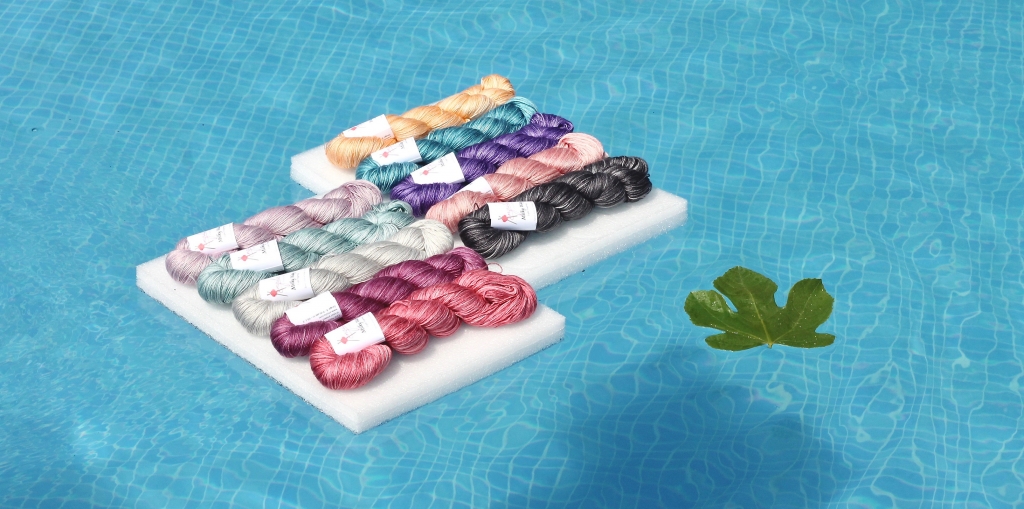 What is Milk Protein Yarn?
Make it from milk? The newest natural fibre knitting trend!
The process of spinning fibre out of milk began in the 1930s. It seemed really odd to us until we tried it: Anzula Luxury Fibers' Milky Way has fantastic drape with a beautiful sheen and the feel of silk.
Thinking about it, of course, there are lots of yarns created from natural fibres: bamboo, sea-cell – even banana, so nothing too strange about milk then? Except that milk is well – liquid. But a liquid full of protein. The Casein (milk protein) consists of over 200 vitamins, minerals and proteins and when that is separated out, sour milk can be processed and turned into something useful.
Find out more about Anzula's fibre-making process on their website here.

It needs to be sour to separate the protein, apparently. Probably not good to try this with your left-overs at home (!) so take our word for it and settle for a glorious skein or two of Anzula Milky Way instead.
We've got a few lovely samples using this unique yarn…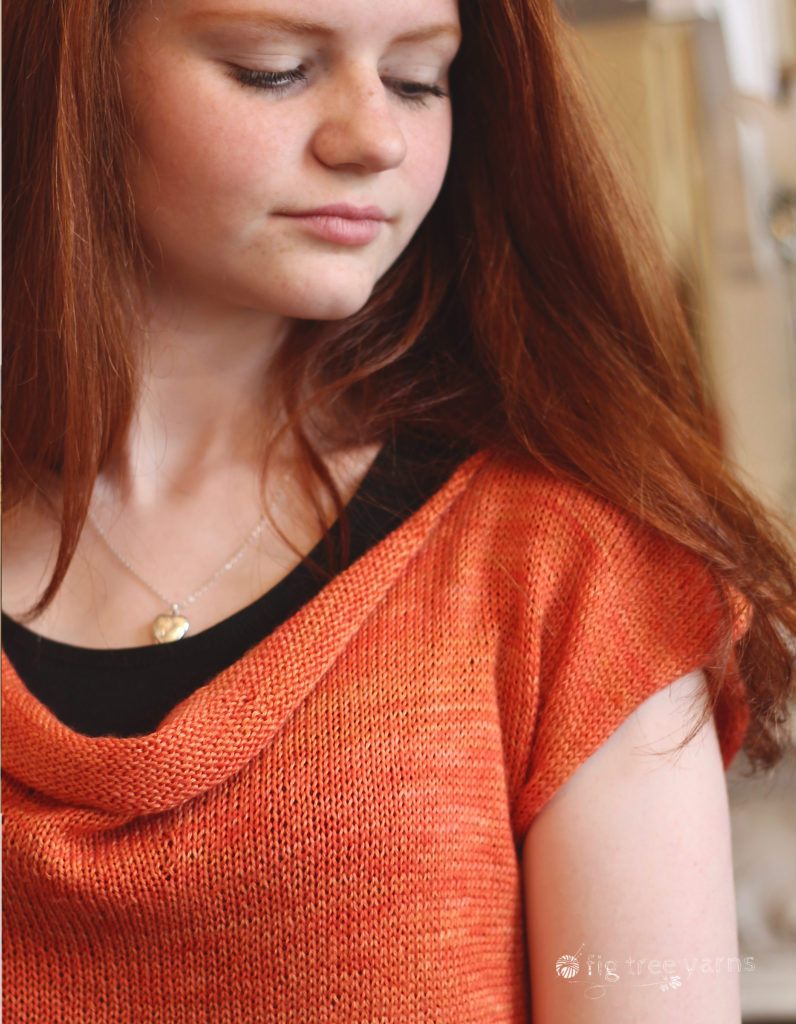 Nesoi Tee by Miriam Felton
The skeins are substantial, so just two will make a summer tee or a top.
We used just two skeins for our Nesoi Tee by Miriam Felton…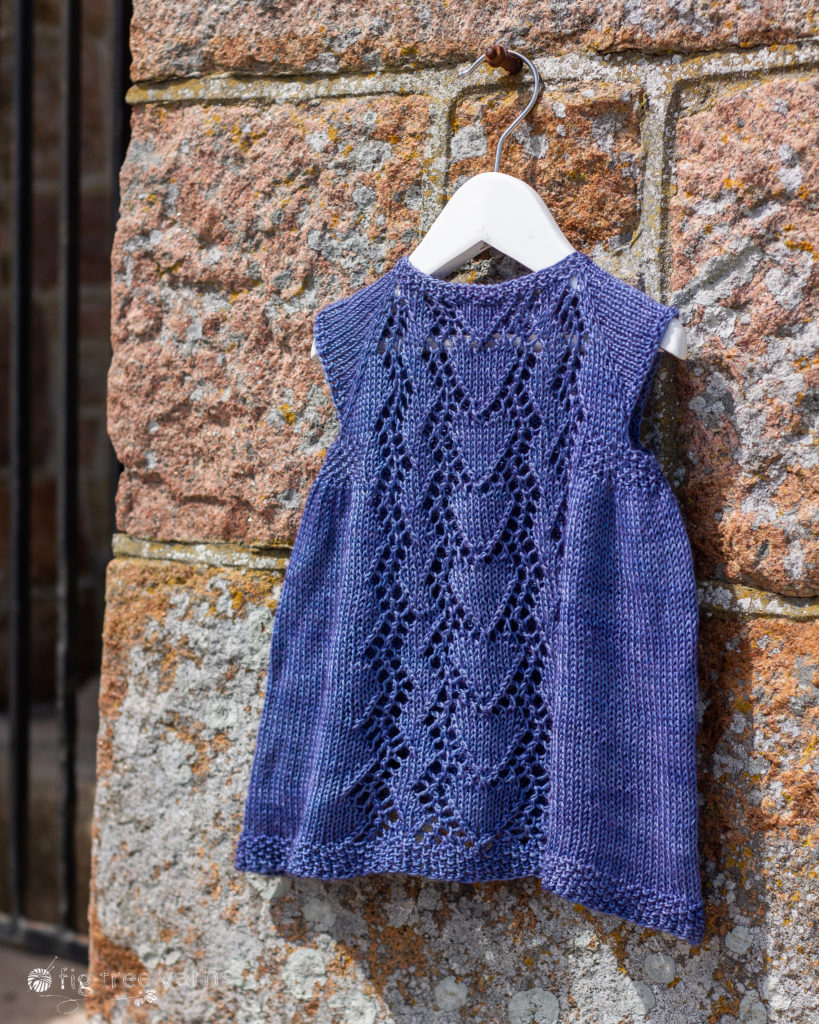 Idara by Taida Hilliard
… and just one skein for the cute little Idara baby dress by Taiga Hilliard as we love knitting for little people in our Fig Tree Family!
[Pictured: back detail]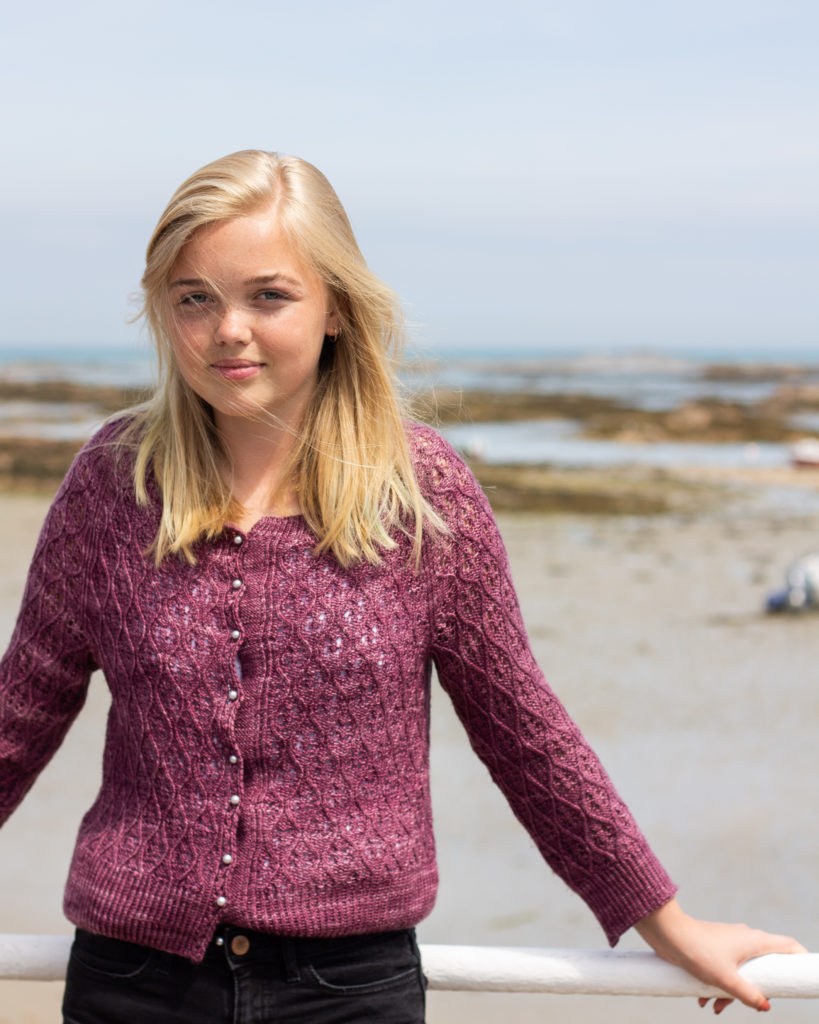 Liana by Jennifer Wood
It's even great for a light cardigan to wear over a cami in the warmer weather!
Here's the 'Plum' Milky Way colourway in the Liana by Jennifer Wood.
Our fave sample in our studio though has to be the magnificent Vasarely Wrap by Julie Knits in Paris from Pom Pom Quarterly Issue 25.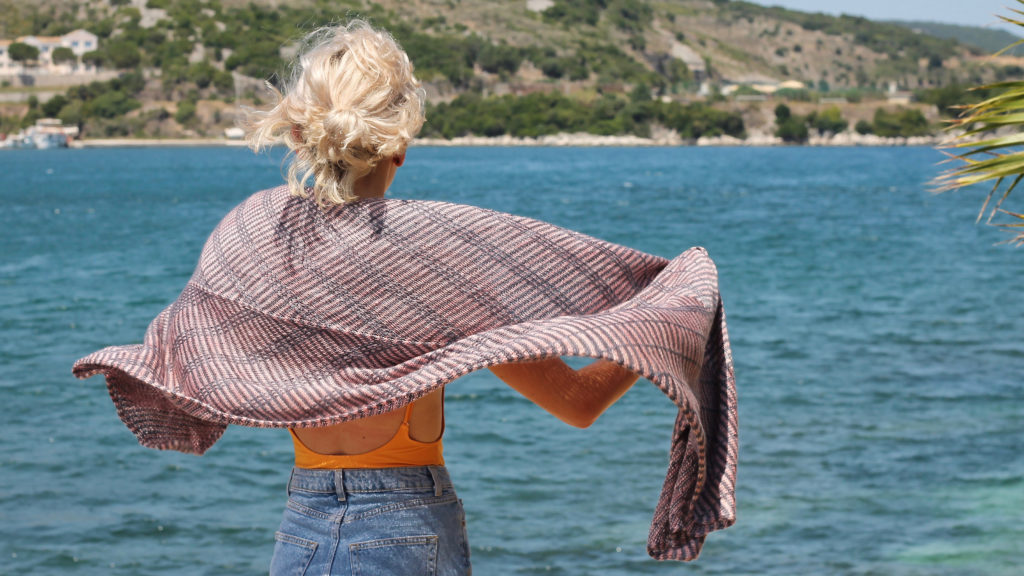 We made ours in the colourways Charcoal and Mauve and swish around in it every opportunity we get.
Just one word of advice: knit this yarn on bamboo needles. It is quite slippery and our steel Hiya Hiyas just didn't work. You can pick up some bamboo needles in singles here and in sets here.
We have 10 sumptuous colourways to choose from! Pick up some Milky Way skeins ready for your next summer knit.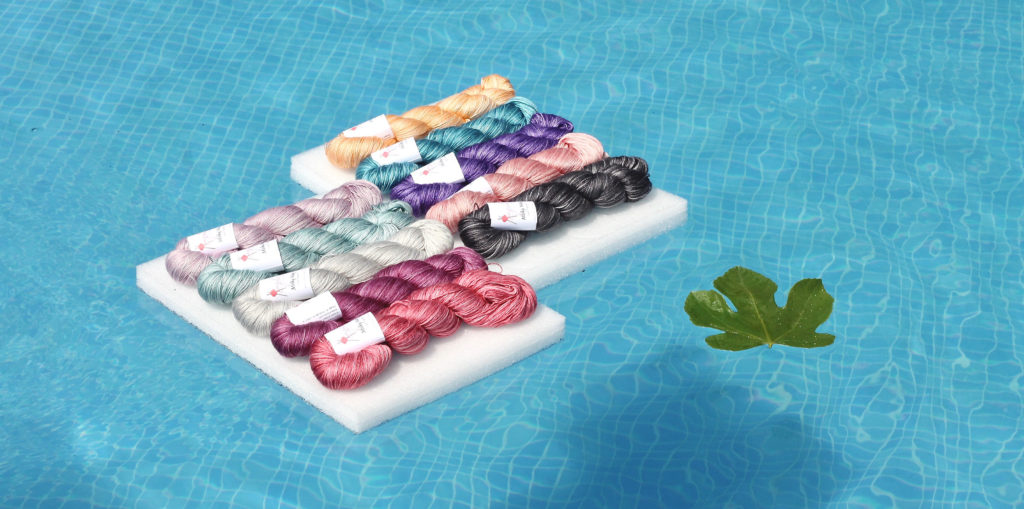 This post is an excerpt from a past newsletter. Sign up to our newsletters here to be the first to hear about new products, sale & special offers, and pattern inspiration for your next great knit!