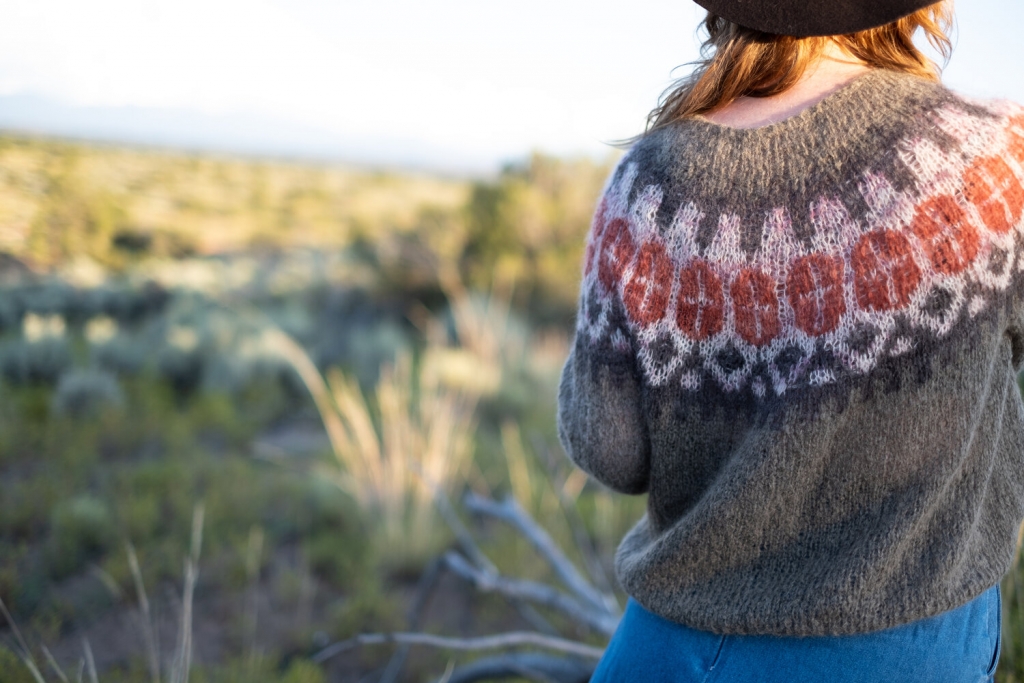 The Farmer's Daughter Fibers: Our UK Exclusive
It's new, it's here and it's exclusive to us in the UK and Europe… it's The Farmer's Daughter Fibers!
Adapted from a previous newsletter – subscribe to our newsletter here.
We started our small collection with Soka'pii and Mighty Mo, but soon realised we had to try more! At long last our big long-awaited delivery of four bases from The Farmer's Daughter Fibers from Montana arrived at our door.
---
Soka'pii
Soka'pii, (pronounced 'Sue-copy'), is the Blackfeet word for 'good' – and this yarn is much more than good! The 100% Rambouillet wool has a subtle thick and thin character, with an interesting texture and knitting experience.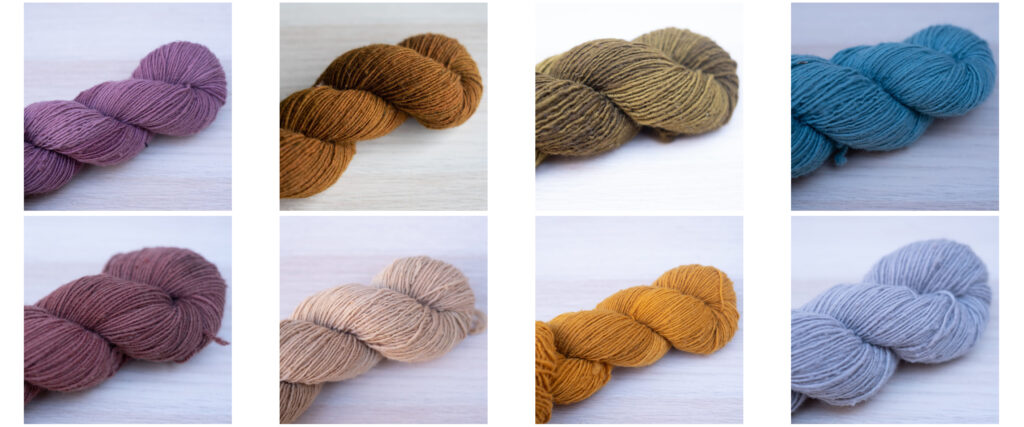 What to knit: Rayado
The Farmer's Daughter Fibers collaborated with designer Caitlin Hunter of Boyland Knitworks to create a slow release of patterns called the Ghost Town Collection. One of those patterns is Rayado – a rustic and romantic triangular shawl.
View the pattern on Ravelry.
Pick up a bundle of Caitlin's original sample colourways here, with our curated alternative combinations popping up on there as soon as we've picked out our faves!
---
Mighty Mo
Mighty Mo, (Named after the Mighty Missouri River), is a luscious 70% Kid Mohair, 30% Mulberry Silk in a lace weight. Mix a strand of this with any yarn for extra soft texture!

What to knit: Gallatin Wraparound
Gallatin Wraparound by Andrea Hungerford from By Hand Serial Lookbook #10 features Mighty Mo as a combined strand for that added extra texture.
Chic and cosy! View the pattern on Ravelry.
---
Pishkun
Pishkun is a staple base from The Farmer's Daughter Fibers – a combination of heavy DK and light worsted yarn. This versatile, plump fibre creates soft yet sturdy garments.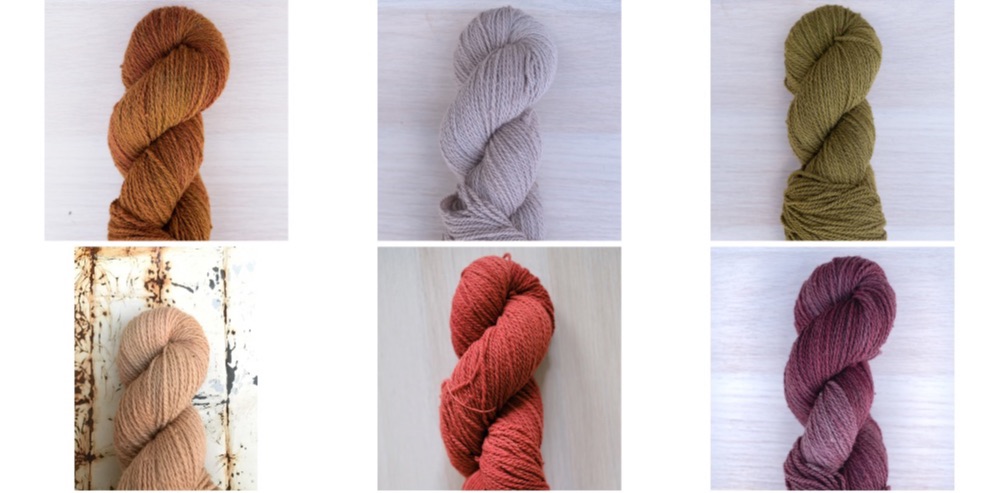 ---
Oh Dang!
Finishing with a bang with Oh Dang! Buttery soft, smooth to work with 74% Suri Alpaca and 26% Silk. This is a great alternative to those who are sensitive to Mohair but still want to get the feathery texture in your knits.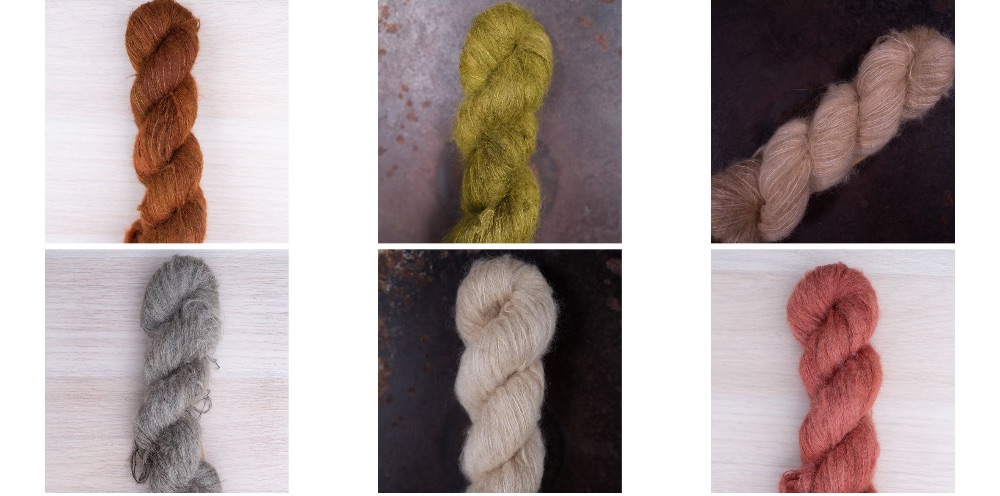 What to knit: Engle
Another addition to the Ghost Town Collection collaboration with Boyland Knitworks is the super light Engle! The rustic patterned yoke stands out on this cosy season-shifting pullover.
View this pattern on Ravelry.
We've got bundles for this sweet sweater in the works and coming soon here – but feel free to grab your own four colourways and beat us to the punch!
---
---
More from The Farmer's Daughter Fibers…