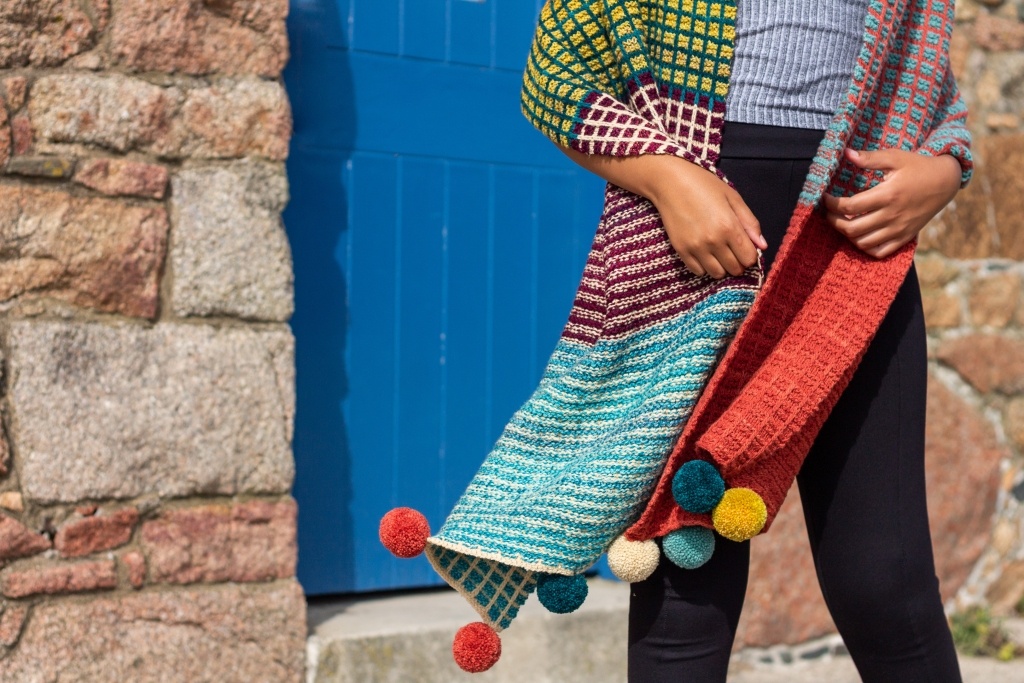 Sample Spotlight: Fogline Shawl
Take a deep dive into our own take on the Fogline Shawl by Brienne Moody – and yes, it has POM POMS!
Brienne Moody's launch of the Fogline Shawl was our first experience of combining The Farmer's Daughter Fibers' Pishkun with Spincycle Yarns' Dream State – and from that moment onwards it was true love! This large rectangular statement piece is unique in its striking texture and eye-catching colour evolution, yet despite its size it's a lightweight piece.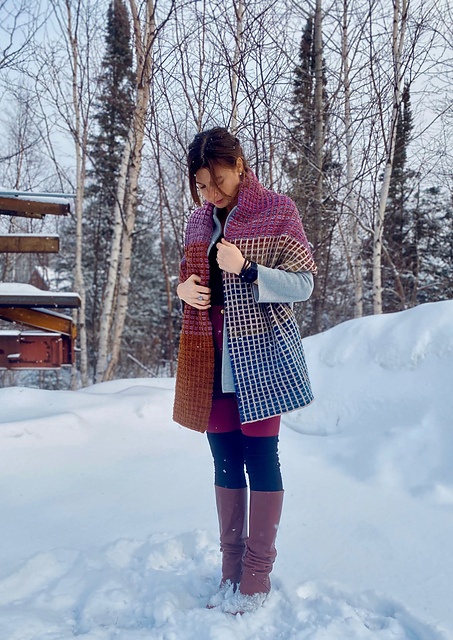 After selling countless original kits to our customers, we got sick of drooling over the photos and decided we ought to make our own! Unfortunately these kits are now very limited, since one of the Dream State colourways has now been discontinued.
Matching the sample is always fun – especially with the gorgeous colourways Brienne chose – but we wanted to try a different colour palette for our studio sample. Our superstar sample knitter Elly did a wonderful job at making our dreams a reality!
A recipe for our Fogline: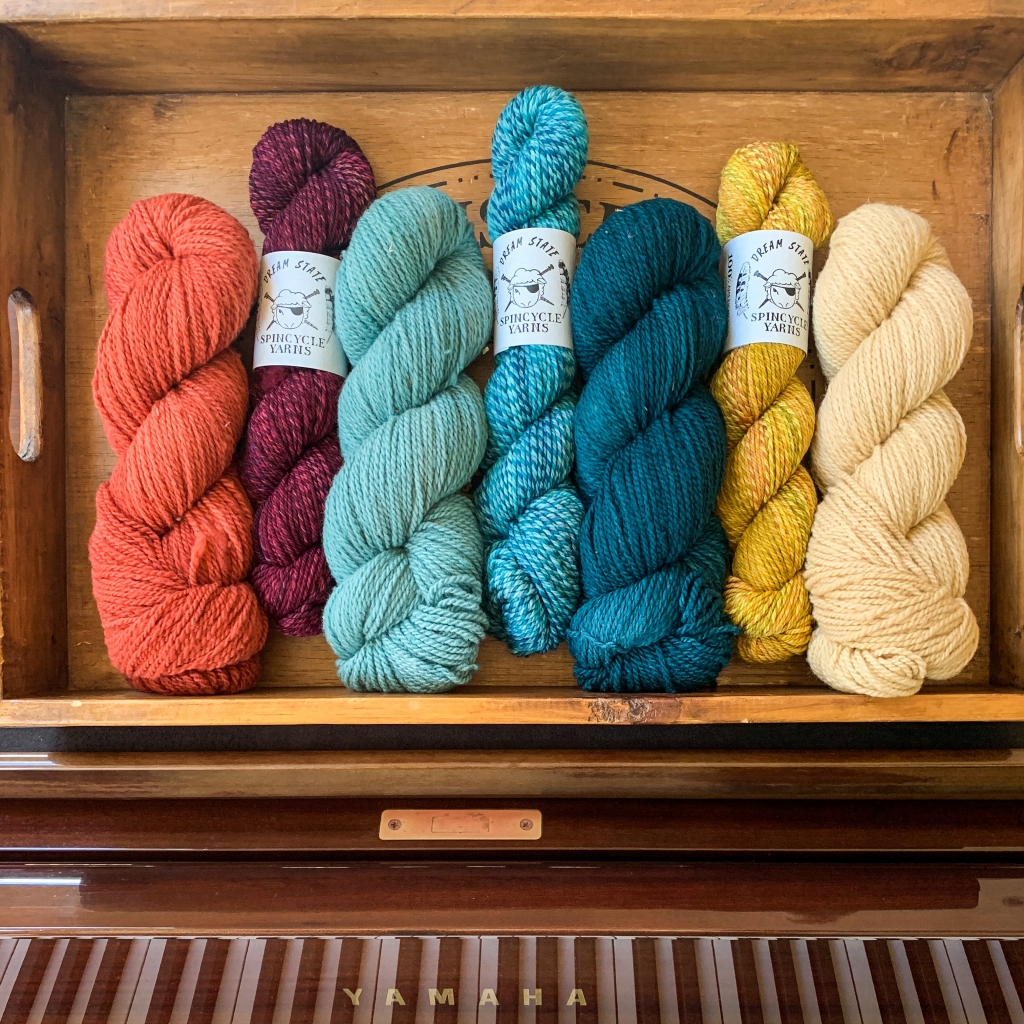 Here's our chosen colourways, available to purchase as a kit here.
Pishkun skeins:
2 skeins of Pretty Shield
1 skein of Mountain Man
1 skein of York
1 skein of Napi
Dream State skeins:
2 skeins of Salty Dog
1 skein of Melancholia
1 skein of Nostalgia
The colour pay-off in these skeins is out of this world, and we love how the hues complement each other in each part of the pattern.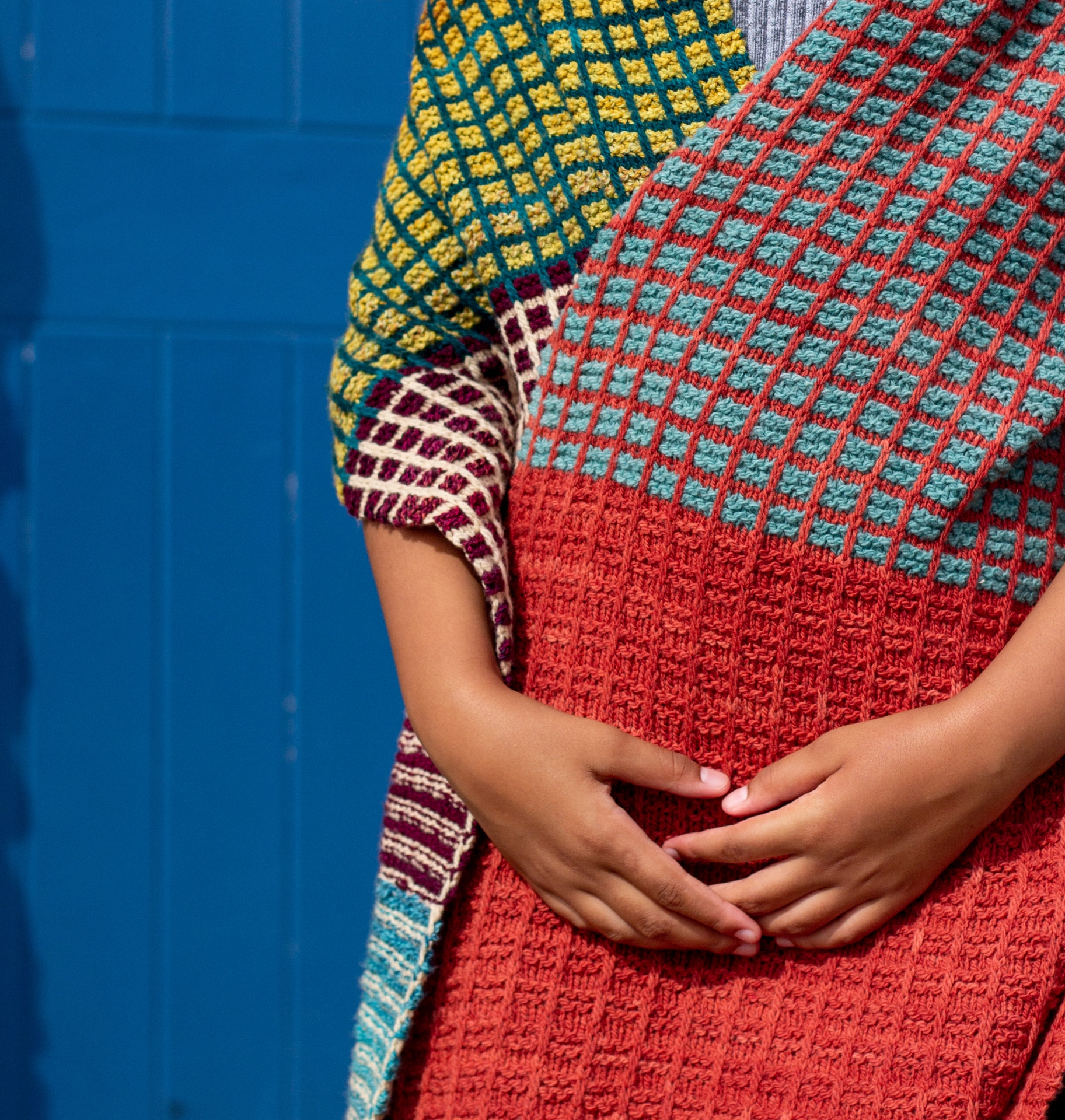 It's not only gorgeous in photos – see how this knit moves in our behind the scenes reel here.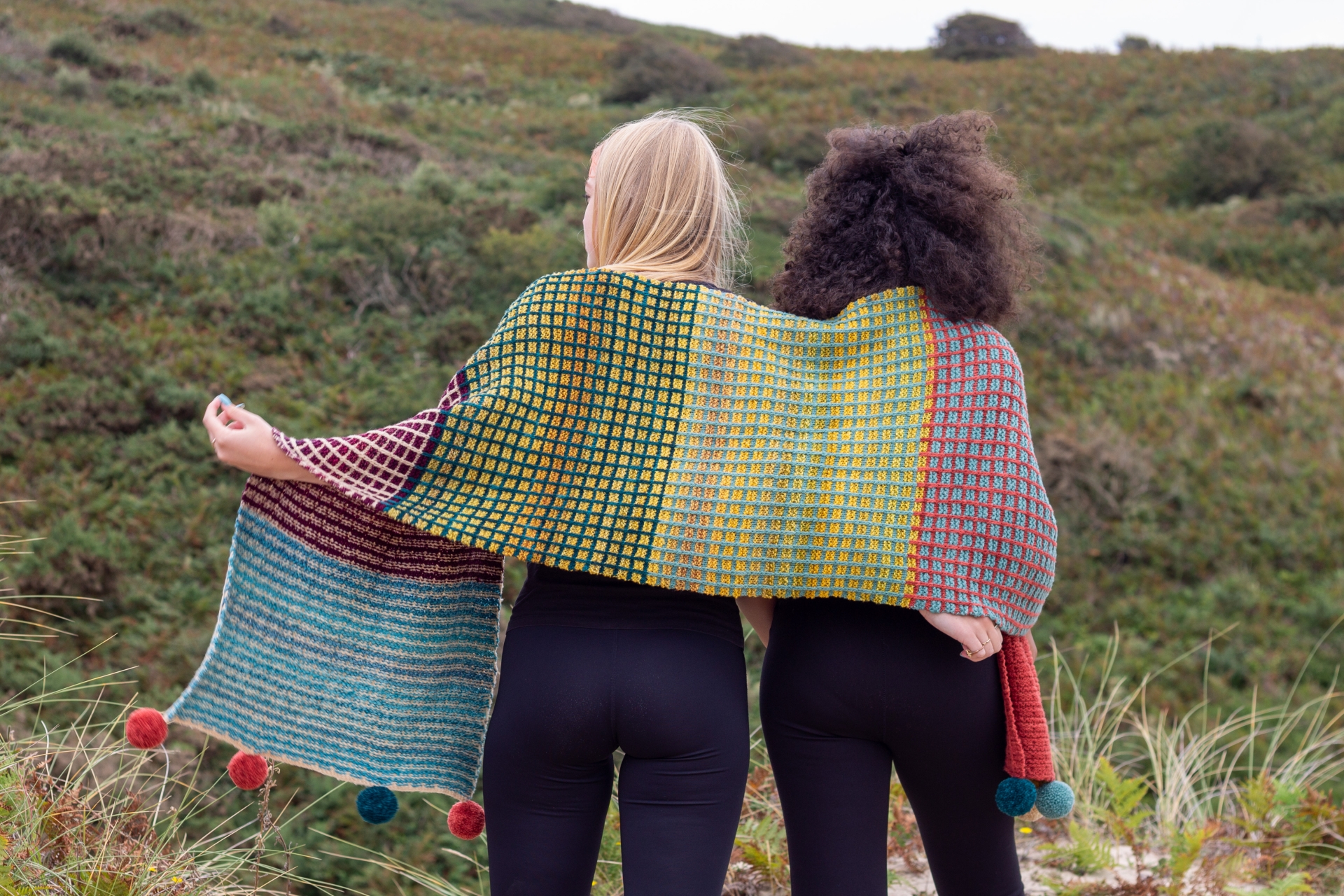 We were so pleased with how this knit turned out, but there was a final addition missing… pom poms! Elly used the spare skein ends to create squishy pom poms along the shorter sides of the knit, and now we can't help but think about 'pom-pomming up' every garment we've created since!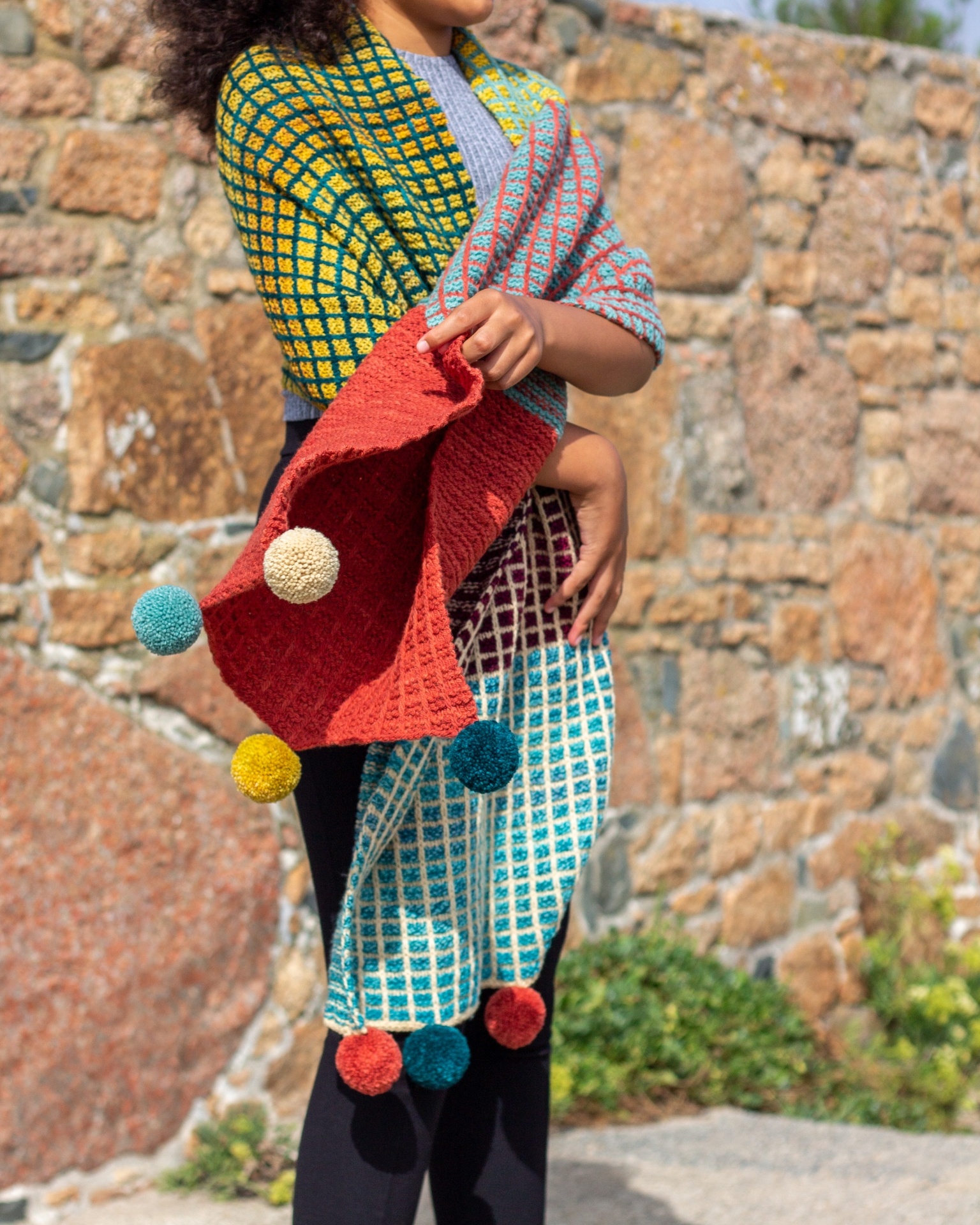 Want some more Fogline inspiration? Check out these projects by some very talented designers.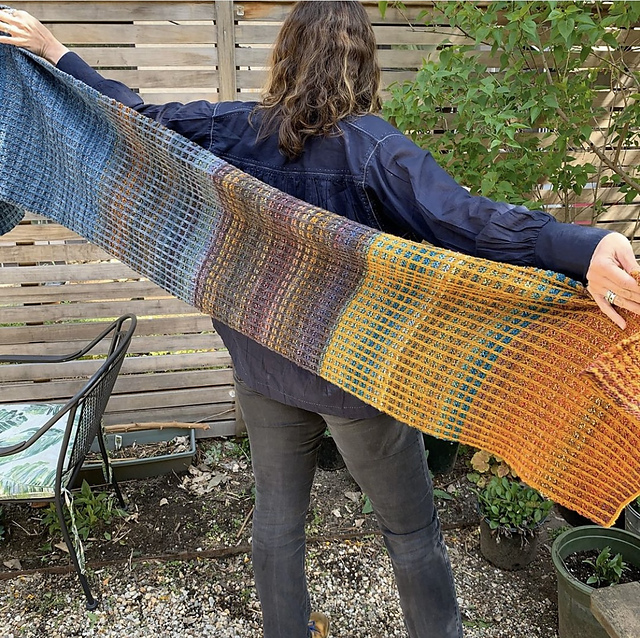 ---
Shop the Project Collection